Thousands of protesters in Cairo demand purging of Egypt's judiciary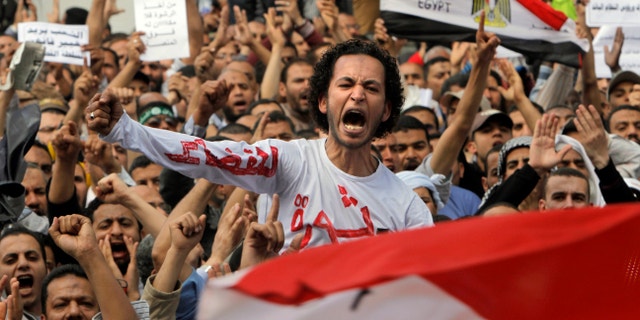 CAIRO – Thousands of supporters of Egypt's Islamist president have taken to the streets of Cairo, calling on him to "cleanse the judiciary."
Mohammed Morsi and the judiciary have had tense relations since he came to power in June last year. Judges accused him of trampling on their authority, while Morsi supporters charge that the judiciary is controlled by supporters of ousted President Hosni Mubarak.
The Muslim Brotherhood, from which Morsi hails, criticized the judiciary for several recent acquittals of former regime officials, as well as an order to release Mubarak, who is facing a retrial for his role in killing protesters. Mubarak remains in detention on other charges.
Hamdeen Sabahi, an opposition leader, called the Friday protests a prelude to "a new massacre" in the judiciary, violating its independence.