Thousands of Lebanese protesters gather in Beirut as part of ongoing garbage rallies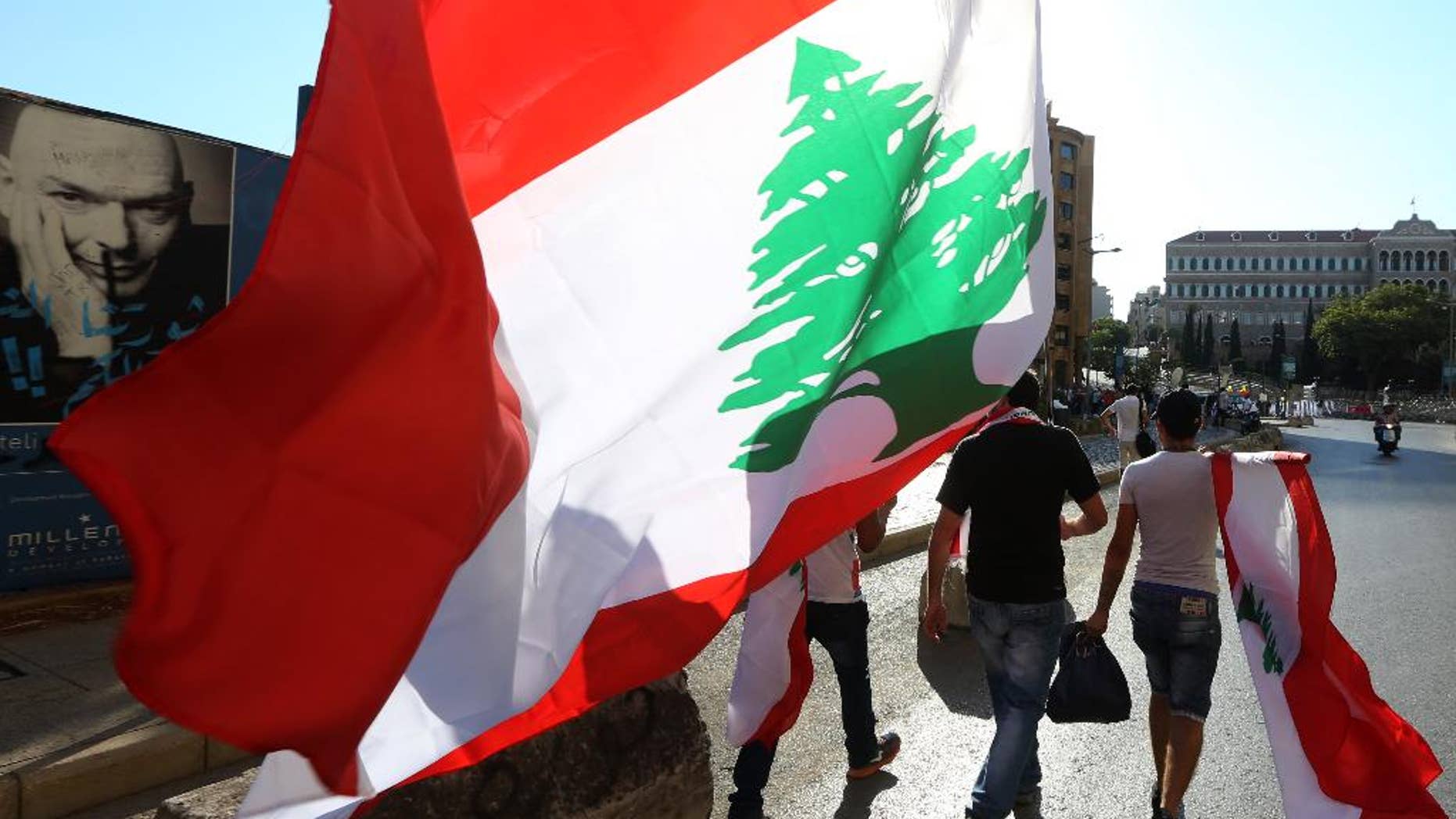 BEIRUT – Here are the latest developments regarding Lebanon's protest over the country's ongoing trash crisis (all times local):
___
5.35 p.m.
Thousands of people are gathering amid tight security in downtown Beirut, ahead of a major rally to protest government corruption and the country's dysfunctional political system.
At least two or three armored personnel carriers were deployed around the prime minister's office Saturday. A man over a megaphone chanted: "Declare it a revolution!"
Saturday's protest is expected to be the largest of demonstrations that began last week over garbage piling up in the streets of Beirut, following the closure of a main landfill. But the government's failure to resolve the crisis has evolved into wider protests against a political class that has dominated Lebanon since the end of the country's civil war in 1990.