Thousands of Filipinos told to move out of typhoon's path; beach resorts shut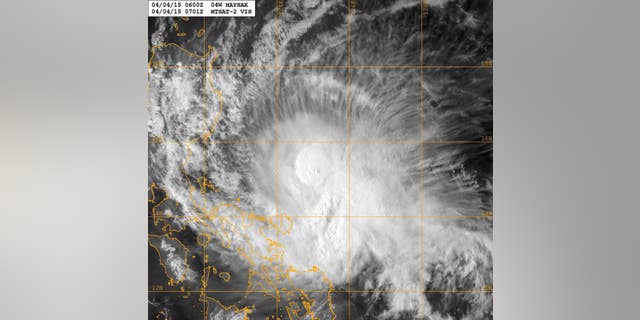 MANILA, Philippines – The Philippine government has told thousands of residents and tourists to leave coastal areas in the country's northeastern region in the path of a typhoon.
The weather bureau says winds and rains from Typhoon Maysak will start battering the eastern seaboard of the main island of Luzon late Saturday before making landfall early Sunday.
The typhoon has picked up speed and was located around noon Saturday about 225 kilometers (140 miles) northeast of Virac town on the island province of Catanduanes with sustained winds of 130 kilometers (81 miles) per hour and gusts of up to 160 kph (100 mph).
The off-season typhoon comes as the nation marks Holy Week when many local and foreign tourists visit beach resorts, including popular surfing areas in the north.