Thousands march in more than 20 Portuguese cities to protest austerity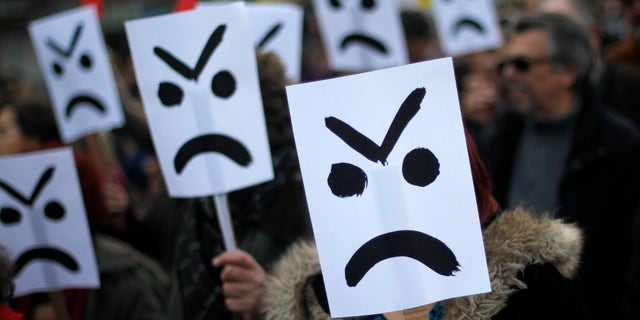 LISBON, Portugal – Many thousands of demonstrators are holding marches in more than 20 cities in Portugal to protest government-imposed austerity measures aimed at lifting the ailing country out of recession.
Tens of thousands of people have filled a Lisbon boulevard leading to the Finance Ministry carrying placards saying "Screw the troika, we want our lives back." The troika is a reference to the European Commission, the International Monetary Fund and the European Central Bank, the lenders behind the country's financial bailout.
Many protesters are singing a 40-year-old song linked to a 1974 popular uprising known as the Carnation Revolution.
Portugal is expected to endure a third straight year of recession in 2013, with a 2 percent contraction. The overall jobless rate has grown to a record 17.6 percent.