Thieves drill through Paris catacombs, steal $330G of wine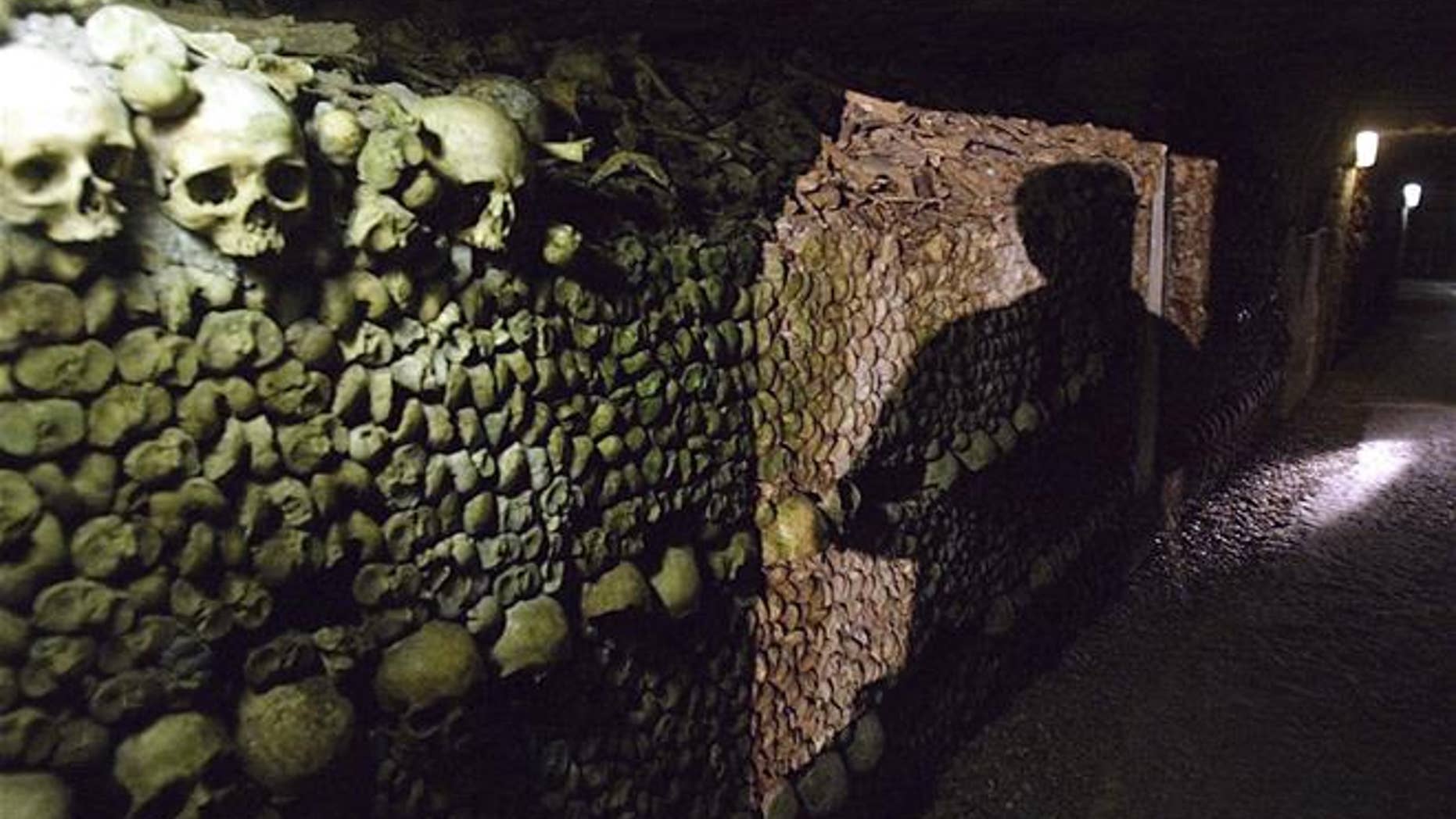 The catacombs 65 feet under Paris are home to the bones of 6 million people, tours, illegal parties, secret film festivals, and—on one recent night—thieves making off with nearly $300,000 worth of fancy wine.
The Guardian reports thieves drilled into a cellar belonging to an apartment near Luxembourg Gardens and stole more than 300 bottles of vintage wine. The wine is said to be worth between $595 and $1,200 per bottle, according to the Telegraph.
"We're talking about very, very good wine," a spokesperson for the local prosecutor says. She says the burglary could have happened any time between late July and late August but was only discovered this week.
After loading up on wine, the thieves made their escape through the catacombs. The International Business Times reports the thieves are still at large, and police are offering few details on their investigation.
The specific wine stolen has also not been revealed, according to Decanter. With approximately 150 miles of tunnels comprising the catacombs, police believe the thieves knew exactly what cellar they wanted and where it was located.
"One can assume that they had made reconnaissance missions and that the criminals didn't drill through this wall by chance," the Telegraph quotes a police source as saying.
(Two teens spent three days lost in the dark and cold of the Parisian catacombs.)
This article originally appeared on Newser: Thieves Drill Through Paris Catacombs, Steal $300K of Wine