The Political Roundup 10/22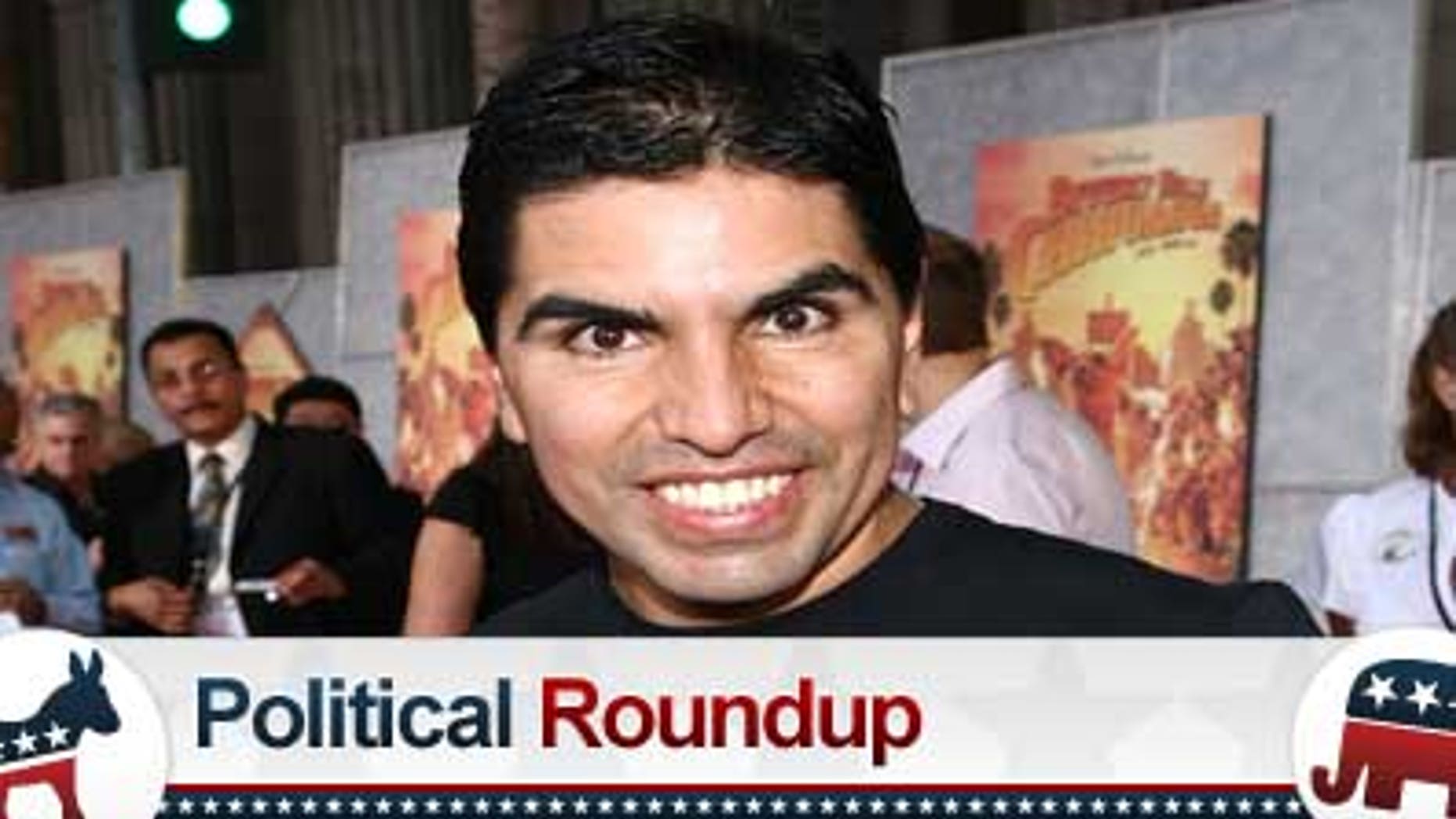 Whitman to Brown: You Are lying About My Immigration Record
Republican gubernatorial candidate Meg Whitman on Thursday said her opponent was misconstruing her immigration record to weaken her Latino support. After meeting with Latino metal workers during a campaign stop in South Los Angeles, Whitman said Jerry Brown lied when he said she supports Arizona's tough new law to curb illegal immigration, which put local police officers on the front lines of enforcing federal immigration law. "He is saying that I am for the Arizona law. It's a bold-faced lie," Whitman told the Associated Press. "I have been so firm on this. It makes me mad he is just out there telling lies." In the Republican primary, the billionaire former chief executive of eBay said she supported Arizona's right to enact its own laws but would not sign such a law in California. When the candidates met for their second debate earlier this month in Fresno, Brown accused Whitman of trying to have it both ways on immigration. "As far as the Arizona law, she's says the Arizona law is OK for Arizona. So she's for the Arizona law for the people who are suffering right now, the people who are cleaners in Arizona," Brown said at the Oct. 2 debate. "Here in California where they're not proposing the law, she says it doesn't apply here."
Rubio Leads Pack in Fla. Race
Marco Rubio is running away with Florida's hotly contested race for U.S. Senate seat, according to a poll of likely voters released Thursday. The Rasmussen Reports said Rubio, who is Cuban American, is picking up 43 percent of the vote, outpacing his two competitors. Republican Governor Charlie Crist, who is running as an independent, and Democratic Rep. Kendrick Meek snagged 32 percent and 20 percent, respectively, according to the telephone survey of 750 likely voters. The survey, which has a margin of sampling error of +/-4 percentage points, was conducted on Oct. 18. Rubio, a former speaker of the Florida House, used his popularity to campaign for struggling congressional candidate David Rivera, the Miami Herald reported Thursday.
Attempt to Disqualify Rivera Over Employment Controversy
A lawsuit was filed Thursday in an effort to remove Florida congressional candidate David Rivera from the Nov. 2 ballot. A Democratic supporter of Rivera's opponent, Democrat Joe García, filed the complaint in Miami-Dade Circuit Court, the Miami Herald reported. Rivera, a Republican, is in hot water over financial disclosures to the U.S. Agency for International Development. He listed work as an "international development consultant," but agency officials said they had such records. Rivera called the lawsuit, filed by Miami attorney William Barzee and María Teresa Pascual, a "publicity stunt."
Obama on Univision's "Píolin por la Mañana"
President Barack Obama is scheduled to appear Friday morning on Univisión Radio's "Píolin por la Mañana." The station is promoting the exclusive interview as the first time the President will visit a radio while in office. "I am thrilled to interview President Barack Obama," said host Eddie "Píolin" Sotelo. "The historic interview...will give the President a direct line of communication to our listeners to address issues important to the Hispanic community." The interview will air at 9 a.m. PT on more than a dozen radio stations in Los Angeles, New York and Chicago, among other regions with large Hispanic communities. The interview comes as Spanish-language media are exerting their political influence leading into the midterm elections.
Latina Looks to Shake Up GOP Stronghold on Texas
Democrat Linda Chávez-Thompson is trying to unseat Texas Lt. Gov. David Dewhurst, but is struggling with name recognition, the Associated Press reported on Thursday. "The problem is that she doesn't have a big enough microphone," said Harvey Kronberg, editor of the Texas political newsletter Quorum Report. Republicans are expected to hold on to most offices in the state. But Democratic gubernatorial candidate Bill White said voters shouldn't sell Chávez-Thompson short. "She has a unique American story and she connects well with people," he said. "She communicates well with Latinos and she has spent a lot of this campaign south of Interstate 10."