The Latest: UN Security Council adopts new NKorea sanctions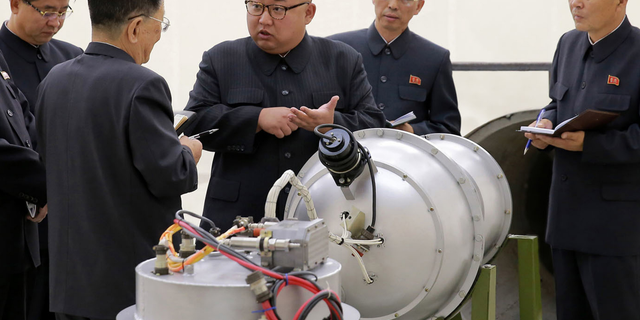 NEWYou can now listen to Fox News articles!
UNITED NATIONS – The latest on the U.N. Security Council's attempt to rein in North Korea's nuclear weapons and missile programs (all times local):
5:15 p.m.
The U.N. Security Council has unanimously approved new sanctions on North Korea in a watered-down resolution without an oil import ban or international asset freeze on the government and leader Kim Jong Un that the Trump administration wanted.
The resolution does ban North Korea from importing all natural gas liquids and condensates. But it only caps Pyongyang's imports of crude oil at the level of the last 12 months, and it limits the import of refined petroleum products to 2 million barrels a year.
It also bans all textile exports and prohibits all countries from authorizing new work permits for North Korean workers — two key sources of hard currency.