The Latest: UN envoy urges Syrian sides to preserve truce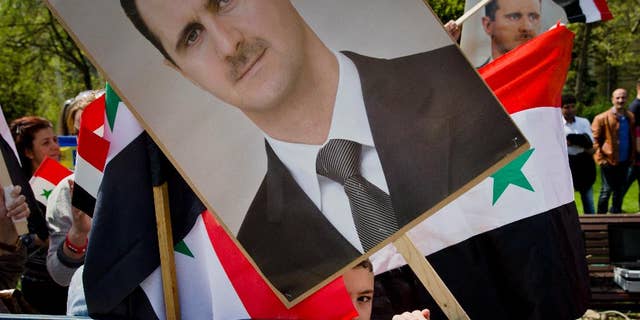 BEIRUT – The Latest on the conflict in Syria and diplomatic efforts ahead of a the next round of Geneva peace talks(all times local):
2 p.m.
The U.N. special envoy has urged Syria's warring sides to do all they can to preserve the fragile U.S.-Russia-brokered cease-fire in Syria.
Staffan de Mistura spoke after meeting Syrian Foreign Minister Walid al-Moallem in Damascus on Monday. The U.N. envoy says the next round of peace talks in Geneva will focus on a political transition for Syria.
De Mistura's visit came as government forces and rebels clashed across northern and western Syria, endangering the truce, which has mostly held since the end of February.
Al-Qaida's branch in Syria known as the Nusra Front and the Islamic State group are excluded from the cease-fire, which had brought relative calm to much of Syria.
De Mistura said the new round of talks will begin on Wednesday in Geneva.
____
11:20 a.m.
Islamic State fighters on Monday retook control of a northern town along Syria's border with Turkey, just days after losing it to rebel forces and allied militants, opposition activists said.
The recapture of al-Rai shows the Islamic State group is still capable of launching counterattacks even as the extremists come under pressure on different fronts in areas IS controls in Iraq and Syria.
The Britain-based Syrian Observatory for Human Rights and the Aleppo Today TV station said the IS extremists captured al-Rai early on Monday morning after intense fighting for the frontier town.
Al-Rai is strategically located on the border with Turkey, serving as the Islamic State group's access point to supply lines. It also sits along the road to the IS stronghold in Aleppo province.
The Observatory's chief Rami Abdurrahman said IS fighters also captured six villages near al-Rai on Monday. IS lost the town last Thursday after an offensive by rebels and militant groups allied with them, including al-Qaida's branch in Syria known as the Nusra Front.
IS has lost wide areas in Iraq and Syria recently, including the historic central town of Palmyra that was captured by Syrian government forces and their allies recently.
The extremists have also suffered leadership setbacks as U.S. drone strikes in Syria have killed several top IS and Nusra Front commanders and key figures in recent weeks.