The Latest: UN body to probe violence in Syria's Ghouta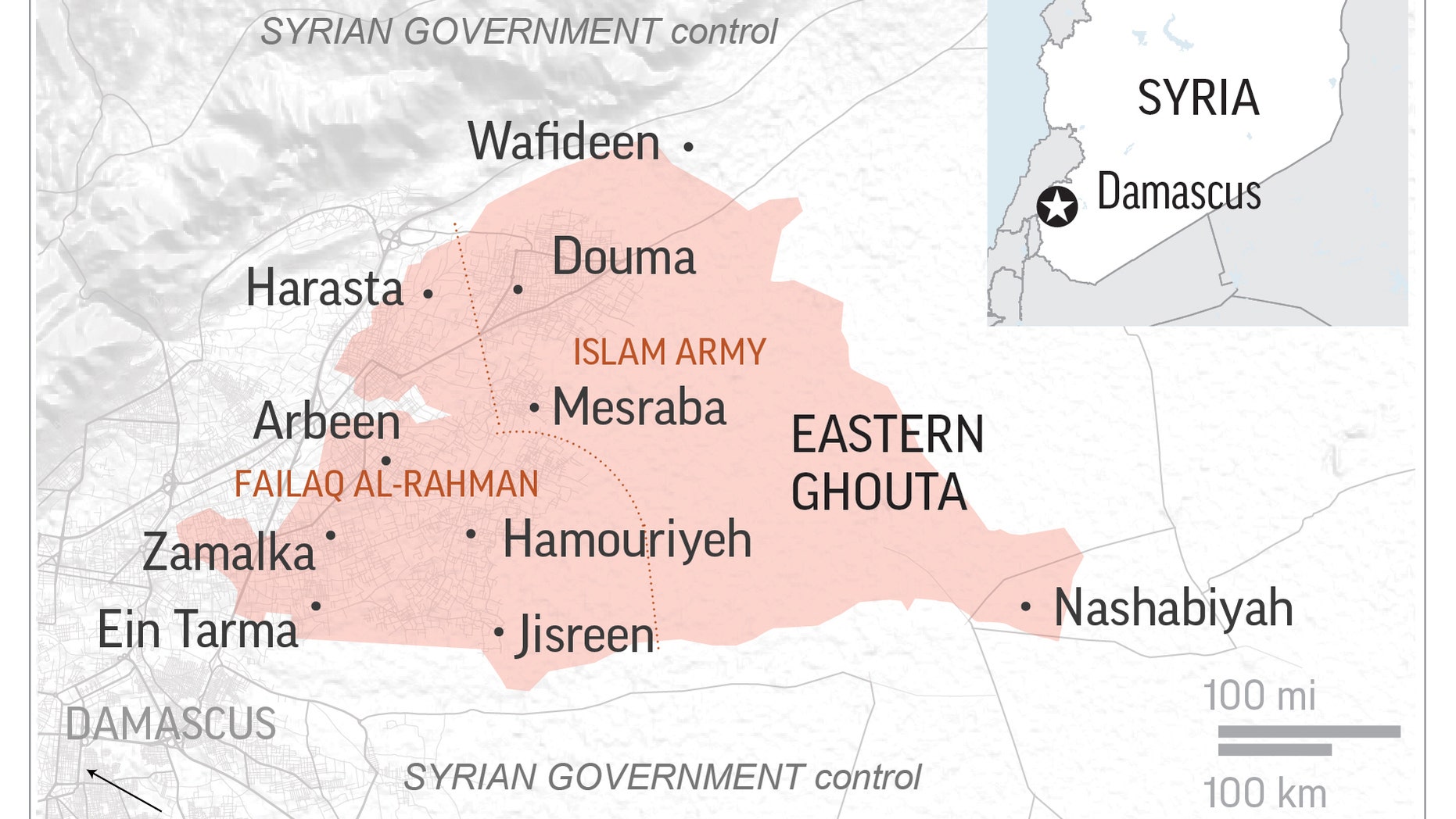 BEIRUT – The Latest on the conflict in Syria (all times local):
12:20 p.m.
The U.N.'s top human rights body has called for U.N.-mandated investigators for Syria to conduct an urgent and targeted probe of recent violence in the eastern Ghouta region outside of Damascus.
The Human Rights Council on Monday adopted a resolution proposed by Britain in a 29-4 vote. There were 14 abstentions.
The resolution instructs the Commission of Inquiry on Syria, created six-and-a-half years ago by the council, to conduct a "comprehensive and independent inquiry into the recent events" in eastern Ghouta and report back at the next council session in June.
The resolution also threw the council's support behind a Security Council resolution passed last month, calling for a 30-day cease-fire across Syria to allow humanitarian aid in and to evacuate the sick and injured.
___
11:25 a.m.
The Syrian government says it has achieved "significant" progress in its ongoing military operation in rebel-held suburbs east of Damascus, seizing around 36 percent of the total area held by different armed groups.
Syria's Central Military Media says troops are continuing their advance from the east and are only 3 kilometers, or 1.8 miles, from meeting troops advancing from the west, which would achieve the partitioning of eastern Ghouta into two parts.
Monday's announcement comes a day after troops recaptured control over the town of Nashabiyah and a number of villages and farms in eastern Ghouta in the largest advances since the government's wide-scale operation began last month.
Eastern Ghouta has been under daily bombardment for months. More than 600 civilians have been killed in the last two weeks alone.