The Latest: Turkey not sure if wedding party bomber a child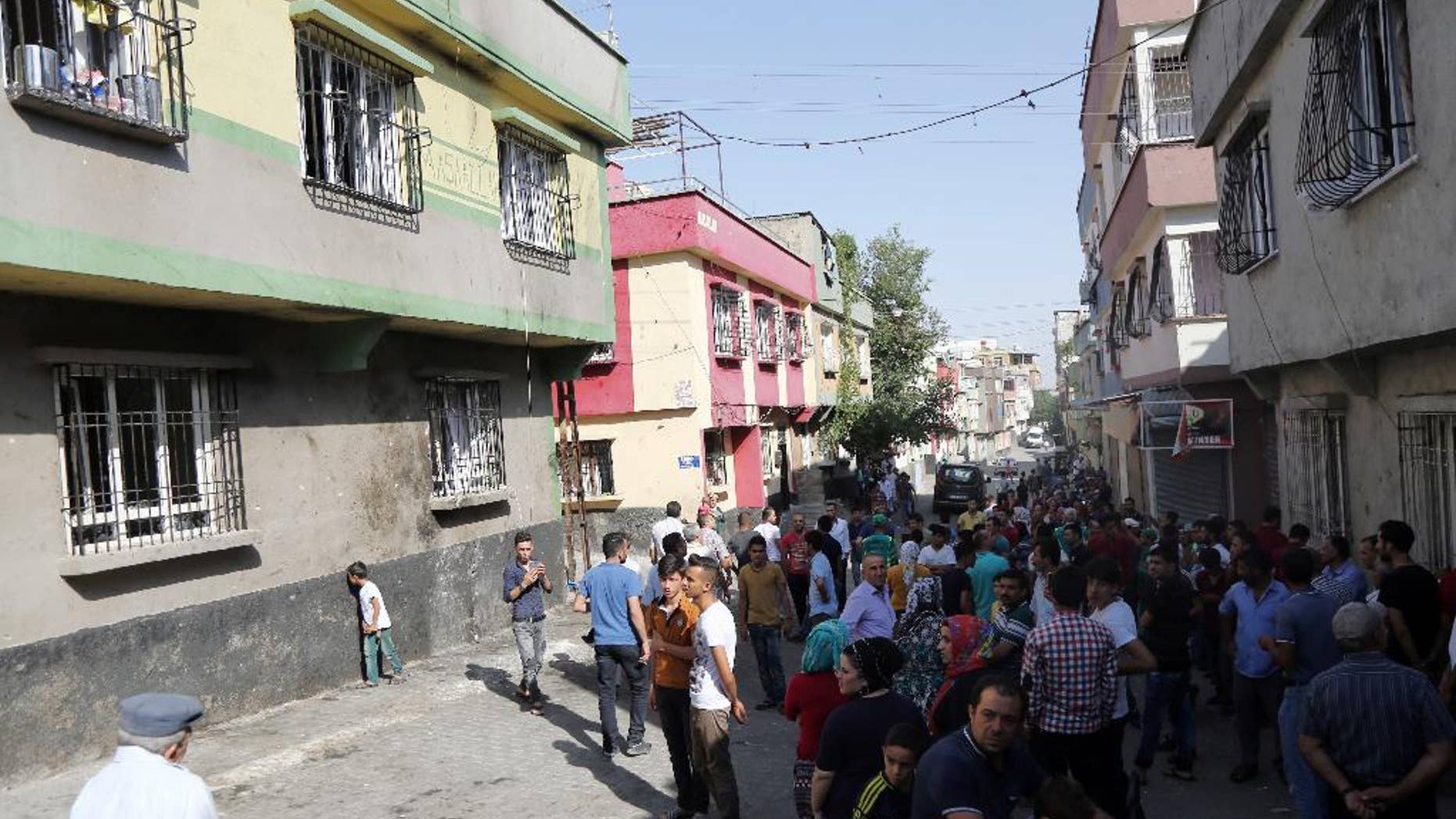 ANKARA, Turkey – The Latest on the aftermath of the Turkey wedding party attack (all times local):
7:55 p.m.
Turkish officials are backtracking on an earlier statement that the suicide bomber who attacked a wedding ceremony was a child.
The prime minister says authorities are still trying to determine who carried out the attack, which killed at least 54 people , saying authorities didn't know if the perpetrator was a "child or a grown-up."
Speaking after a Cabinet meeting on Monday, Premier Binali Yildirim said "a clue hasn't yet been found concerning the perpetrator of the attack."
President Recep Tayyip Erdogan had announced Sunday that the bomber was aged between 12 and 14.
___
11:45 a.m.
An official says at least 22 victims of a child suicide bomber who attacked a Kurdish wedding party were children under the age of 14.
The official, who spoke Monday, couldn't be named in line with Turkish government rules.
The attack in Gaziantep, near Turkey's border with Syria on Saturday, killed at least 51 people and wounded nearly 70 other people.
It was the deadliest in Turkey this year.
Officials have said it appears to be the work of the Islamic State group, accusing it of trying to destabilize the country by exploiting ethnic and religious tensions.
Authorities were trying to identify the child attacker, who President Recep Tayyip Erdogan said was aged between 12 and 14.