The Latest: Spain probes if boy's body from migrant drowning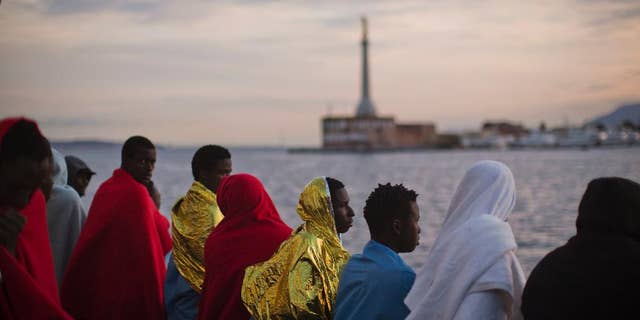 ROME – The Latest on Europe's migrant influx (all times local):
1:30 p.m.
Authorities in southern Spain are investigating whether a boy's body that washed up on a beach last week is linked to a group of sub-Saharan migrants that drowned in mid-January as they tried to cross the Strait of Gibraltar.
The corpse of a boy that appeared to be around 6 years old was found by a local villager on Friday on a beach in Cadiz, said Agustin Munoz, a representative of the central government in the southern Spanish province.
The state of the body's decomposition led police to link it to a group of six migrants who appeared dead on beaches on Jan. 14 and 15 after their boat capsized. Munoz said officials were trying to reach relatives in various African countries to confirm whether a minor was traveling on the boat.
___
12:30 p.m.
Italian government and church officials have welcomed 41 Syrian refugees at Rome's airport, saying they wanted to show solidarity at a time when the U.S. is sending refugees away and building walls to keep them out.
The Syrian children were given balloons as they arrived, and a colorful sign reading "Welcome to Italy" greeted the latest group of refugees to be resettled in the country via an agreement between the government and a Catholic-Protestant collaboration.
Italy's deputy foreign minister, Mario Giro, greeted the Syrians and insisted on the obligation to welcome those fleeing war. He said walls, as proposed by the Trump administration, have been shown not to work. What works, he said, is the organized acceptance and distribution of refugees, coupled with economic accords with countries of origin.