The Latest: Security tight at stadium where pope holds mass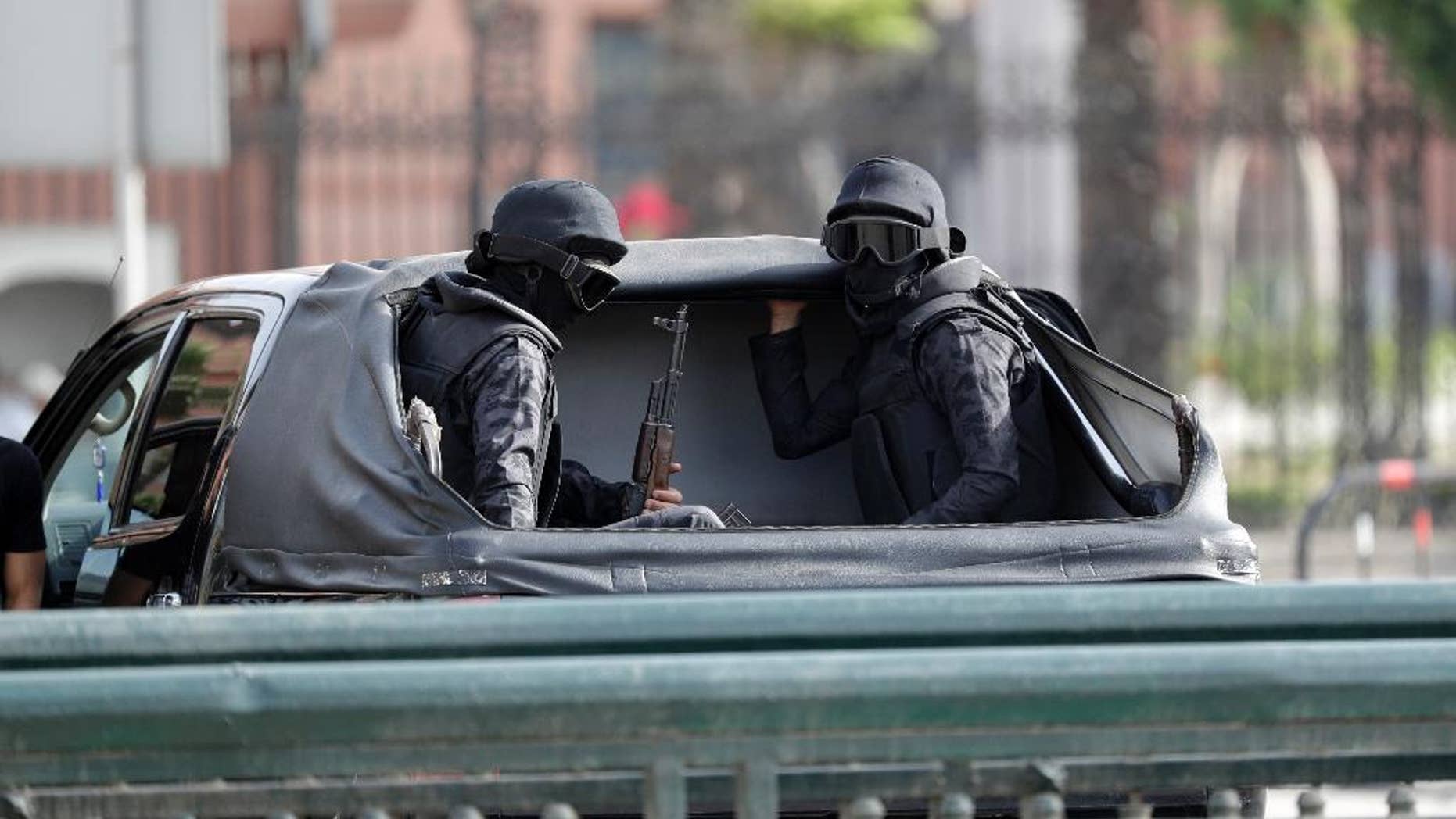 CAIRO – The Latest on Pope Francis' visit to Egypt (all times local):
9 a.m.
Security is exceptionally tight around Cairo and the sports stadium where Pope Francis will celebrate Mass for Egypt's tiny Catholic community.
Both uniformed and plain-clothed police were stationed every meter (yard) or so along Francis' motorcade route on Saturday, and cars and taxis were prevented from stopping. At the stadium, police used metal detectors to check vehicles for explosives. Others stood guard, some on rooftops, their faces covered.
Francis decided to forego the bullet-proof "popemobile" that his predecessors used on foreign trips and drove through Cairo in a simple Fiat. Once in the stadium he plans to greet the crowd in an open golf cart, a reflection of his desire to be close to his flock.
The Air Defense Stadium is part of the defense ministry's sports village.
__
7:30 a.m.
Pope Francis will celebrate Mass for Egypt's tiny Catholic community and meet with its priests and seminarians before returning to Rome.
Local media reports say at least 25,000 are expected at Saturday's Mass in Cairo, which comes on the second day of Francis' two-day trip to the Arab world's most populous country
Francis on Friday urged Egypt's Muslim leaders teach a rejection of violence in God's name during the delicate visit and he strongly backed its uncompromising crackdown on political Islam and militancy.
His main event was a landmark visit to Cairo's Al-Azhar, the revered, 1,000-year-old seat of Sunni Islam learning that trains clerics and scholars from around the world. He also met with President Abdel-Fattah el-Sissi.