The Latest: Security tight at India beach resort for BRICS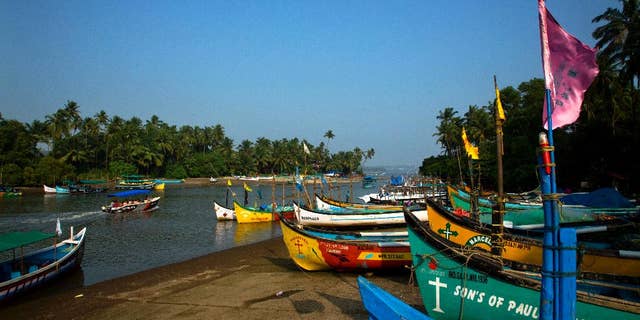 BENAULIM, India – The Latest on the BRICS summit of five emerging market economies (all times local):
2 p.m.
The tourist beach resort of Goa on India's western coast has been spruced up like never before for the five-nation BRICS summit. Potholed roads have been repaired to give the leaders of Brazil, Russia, India, China and South Africa smooth rides from the airport to summit venues.
Huge billboards with photos of Russian President Vladimir Putin, Chinese President Xi Jinping, Indian Prime Minister Narendra Modi and other leaders have been hung along the route from the airport. People are taking selfies crowding around the billboards.
The five-nation summit begins with a dinner on Saturday and ends Sunday.
But for many of Goa's residents, the fanfare has thrown their lives out of gear with several roads closed to traffic, forcing them to take a long detour. Many people have left the town to avoid traffic disruptions. Some of the small shops near the summit venue have been shut for three days.