The Latest: Romanian government survives confidence vote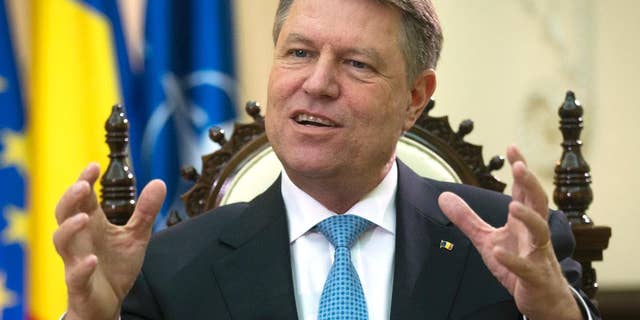 NEWYou can now listen to Fox News articles!
BUCHAREST, Romania – The Latest on the political situation in Romania (all times local):
3:55 p.m.
Romania's center-left government has survived a parliamentary vote of no confidence after mass protests.
Ioana Bran, the parliamentary secretary said 161 lawmakers voted in support of the motion, short of the 232 votes needed for it to pass.
"We can say that the necessary majority has not been met, according to the constitution, for the vote to pass," Bran said.
Hundreds of thousands of people protested against the government after it passed an emergency ordinance last week to decriminalize some official corruption.
The government eventually scrapped the ordinance and the bill will now be debated and approved by the parliament.
___
3:35 p.m.
The president of Romania says the fight to contain corruption in his country shows the "ugly face of politics" and praised protesters for standing up to block a measure that would have eased up on public officials who abuse their power while in office.
President Klaus Iohannis told The Associated Press Wednesday that massive street protests had been successful for the moment in stopping an emergency decree that would have weakened anti-corruption efforts.
He said he was pleased that protesters cared about the future of Romania and made their feelings known in peaceful demonstrations.
"I was surprised by the size of the crowd," he said. "Having over 200,000 people in Piata Victoriei (Victory Square) is something extraordinary.