The Latest: Pope criticizes leaving migrants at waves' mercy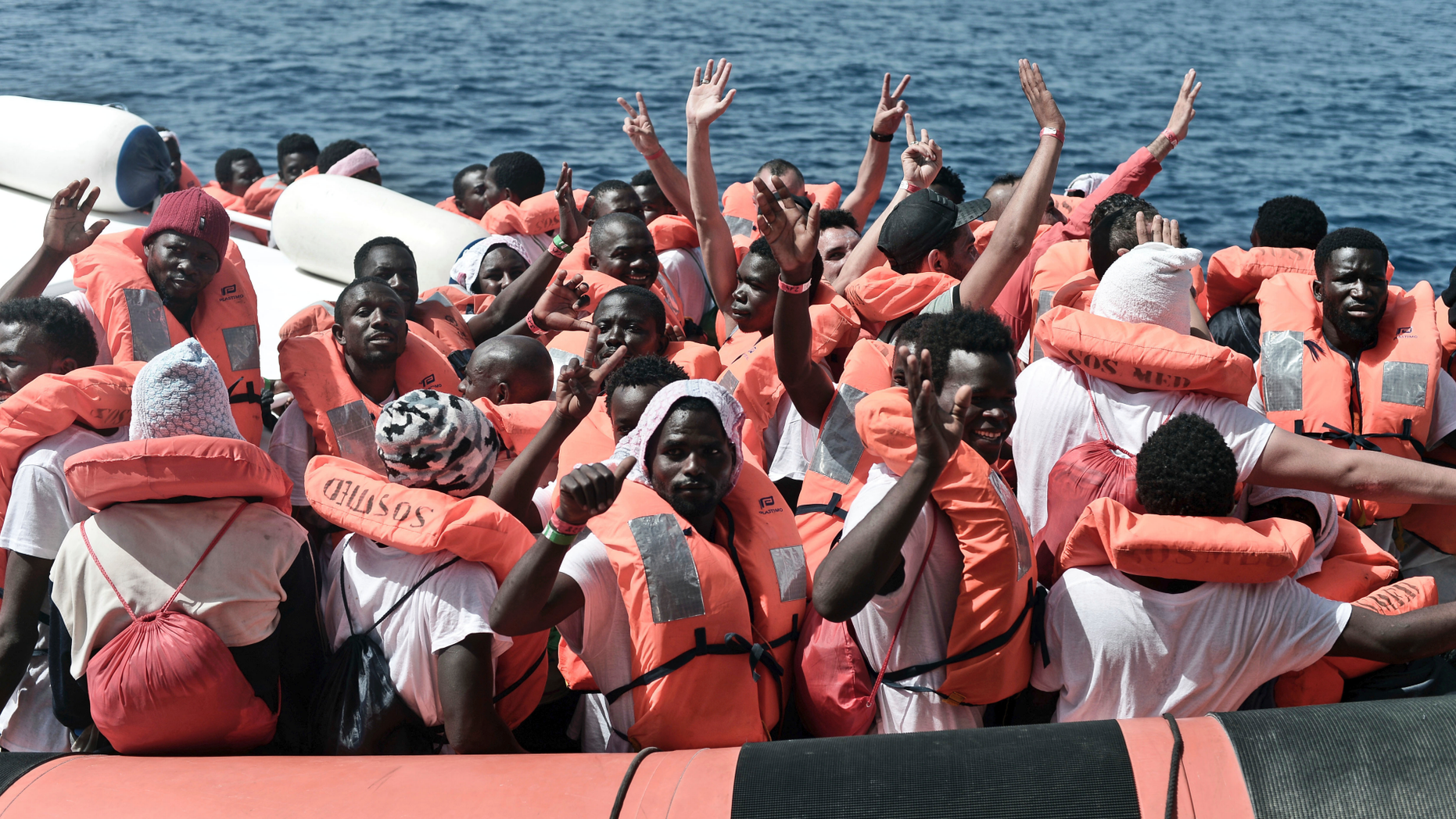 PARIS – The Latest on the flow of migrants to Europe (all times local):
2: 05 p.m.
Pope Francis says that the Gospel teaches that it's wrong to leave migrants "at the mercy of the waves," an apparent critique of Italy's new migration policies.
The pope made the comments Friday during an audience with Italian workers. It was the second time in as many days that the Argentine Jesuit has referred to the plight of refugees after Italy's decision to refuse entry to a rescue boat with 600 migrants aboard.
In his speech, Francis lamented how many people in the world are excluded from work because of war or environmental degradation and said that those living comfortable lives should seek to help them.
The Gospel, he said, "teaches us and our world to not leave to the mercy of the waves those who leave their lands hungry for bread and justice."
___
9:55 a.m.
French President Emmanuel Macron and new Italian Premier Giuseppe Conte meet Friday amid tensions between the two countries over migration.
Conte, who heads a populist government, will have a working lunch with the pro-European Macron at the Elysee palace. They will then hold a joint news conference.
Macron's office said the discussions will focus on migrant-related issues and other major European topics ahead of an EU summit at the end of the month.
A feud was triggered this week by Macron's tough assessment of Italy's decision to shut its ports to a rescue ship carrying 629 migrants — he called the Italian government's behavior "irresponsible."
Both leaders agreed Thursday to maintain the planned meeting after a phone call they described as cordial.
Macron said he never "meant to offend" Italy.