The Latest: Poor conditions at Greek migrant camps slammed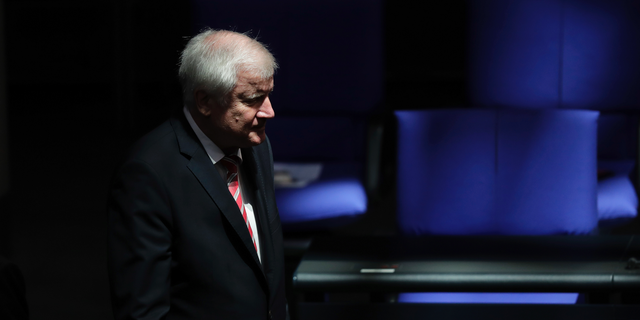 NEWYou can now listen to Fox News articles!
BERLIN – The Latest on migrants and asylum-seekers in Europe (all times local):
2:50 p.m.
A group of 19 Greek and foreign charities have sharply criticized the continuously deteriorating conditions in migrant camps on eastern Aegean islands, calling on Greek authorities to tackle severe overcrowding and staff shortages.
In their joint statement released Thursday, the NGOs singled out conditions in the Moria camp on the island of Lesbos and the camp on the island of Samos, respectively about three and six times over capacity.
The criticism comes days after the regional governor threatened to shut down Moria unless the government takes action within a month to improve conditions, which she said included raw sewage running out of the camp's main entrance.
The nonprofit organizations said it was "nothing short of shameful that people are expected to endure such horrific conditions on European soil."
___
11:50 a.m.
Authorities are conducting a search and rescue operation off the southwestern tip of Greece for a boat believed to be carrying dozens of migrants, after a passenger made a distress call to an emergency number.
Three Greek coast guard vessels and a plane from the European border agency Frontex are searching the sea Thursday to the west of Pylos, on the southwestern tip of the Peloponnese, the coast guard said.
The passenger who called emergency services reported that the vessel was carrying around 60 people and had run into unspecified trouble.
Greece is still on one of the most popular routes for refugees and migrants attempting to enter the European Union, although the vast majority arrive on eastern Aegean islands from the nearby Turkish coast.
___
9:40 a.m.
Germany's interior minister says Italy has agreed to take back migrants who show up at the German-Austrian border after previously applying for asylum in Italy.
Interior Minister Horst Seehofer told parliament Thursday that a deal with Italy has been agreed but that it still needs to be signed.
He didn't give further details but he has previously said that in return for Italy taking back previous asylum applicants, Germany would take in a similar number of migrants rescued at sea.
Germany has already signed similar agreements with Greece and Spain.
In June, Seehofer threatened to turn back migrants previously registered elsewhere unilaterally at the border. Chancellor Angela Merkel insisted Germany must reach agreements with other countries.