The Latest: Peru president threatens to withdraw resignation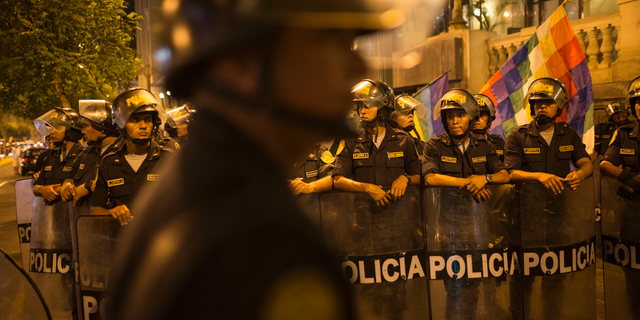 LIMA, Peru – The Latest on Peru's political crisis (all times local):
8:45 a.m.
Peruvian President Pedro Pablo Kuczynski is threatening to withdraw his resignation offer because the proposed congressional resolution accepting it accuses him of "betraying the fatherland."
Kuczynski says in a tweet that the proposed language is "unacceptable," and if lawmakers press forward with the wording he would reverse his decision to quit, forcing congress to go forward with plans to try and impeach him.
Friday's last-minute hitch comes as congress prepares to accept Kuczynksi*s resignation offer and swear in Vice President Martin Vizcarra as his replacement.