The Latest: Ousted Venezuela prosecutor knocks president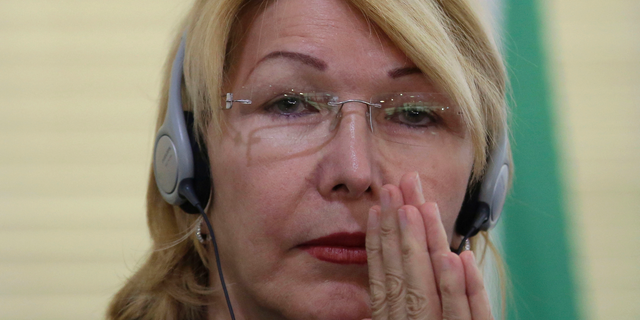 RIO DE JANEIRO – The Latest on Venezuela's political confrontation (all times local):
12:30 p.m.
Venezuela's recently ousted chief prosecutor is telling colleagues from the region that President Nicolas Maduro has participated in acts of corruption and says she'll give them proof.
Luisa Ortega Diaz spoke Wednesday during a meeting of Mercosur trade bloc prosecutors in the capital of Brasilia. Ortega was removed by a new, pro-government constitutional assembly in early August. She fled with her husband, whose arrest was ordered by the country's supreme court.
She said Maduro's government "is violating the constitution and law to protect itself."
Ortega said she had evidence implicating Maduro and other top officials in corruption involving Brazilian constructor Odebrecht and other companies. But she didn't provide details.
___
12:20 p.m.
Venezuela's government is denouncing new rules by Panama that requiring visas for Venezuelan travelers.
President Juan Carlos Varela on Tuesday ordered Panamanian authorities to impose the travel restrictions by Oct. 1 to protect the Central American economy from a flood of Venezuelan immigrants. He said they've been taking jobs from Panamanian workers.
Venezuelan Foreign Minister Jorge Arreaza says his government reserves the right to adopt retaliatory measures. He asserts that Varela was acting on instructions given by Vice President Mike Pence during a visit this month.
Varela said President Nicolas Maduro's increasingly authoritarian rule is likely to force more Venezuelans to flee home. Similar visa requirements are being considered by Venezuela's neighbors in the Caribbean.