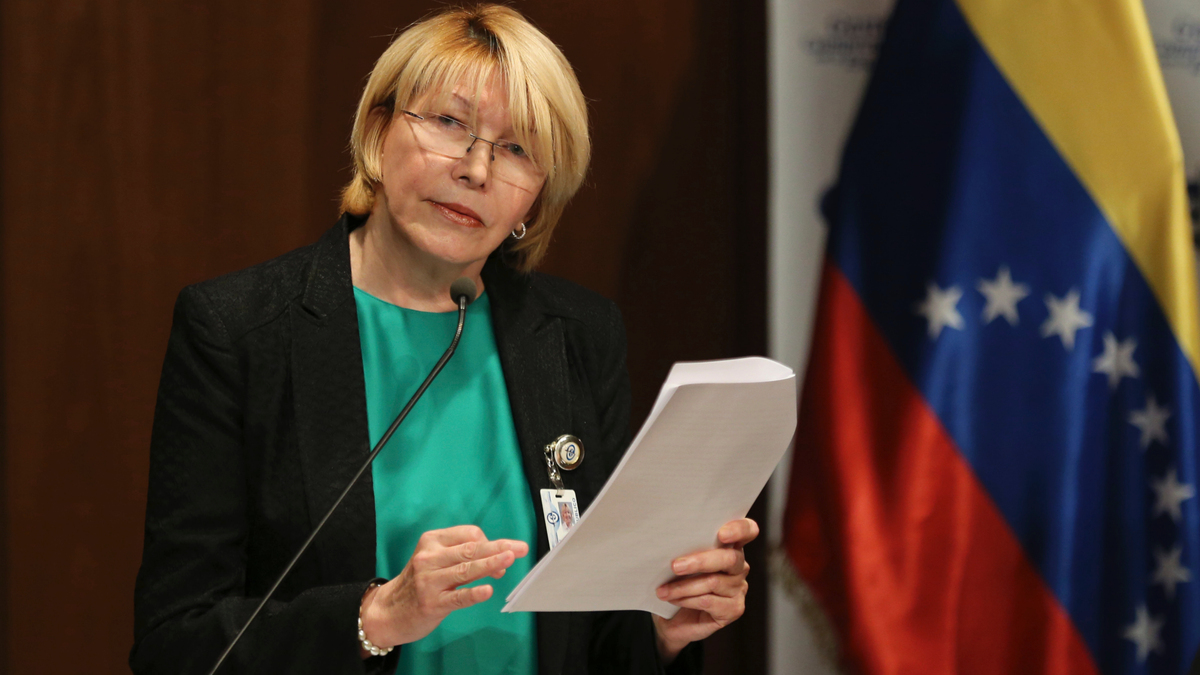 CARACAS, Venezuela – The Latest on Venezuela's political conflict (all times local):
1:15 p.m.
Venezuela's ousted chief prosecutor is on her way to Brazil.
Immigration authorities in Colombia announced Tuesday that Luisa Ortega Diaz has left the country, four days after she arrived aboard a private plane and a day after Colombian President Juan Manuel Santos said he'd offer her asylum if she requests it.
Venezuela's new pro-government constitutional assembly booted Ortega from her post in early August after the longtime socialist party loyalist broke with the government of President Nicolas Maduro.
Ortega told a group of Latin American prosecutors Friday that Maduro removed her in order to stop a probe linking him and his inner circle to nearly $100 million in bribes from Brazilian construction company Odebrecht.
Colombian officials didn't say why Ortega was headed to Brazil or what she would do there.