The Latest: North Korea test-fires ballistic missile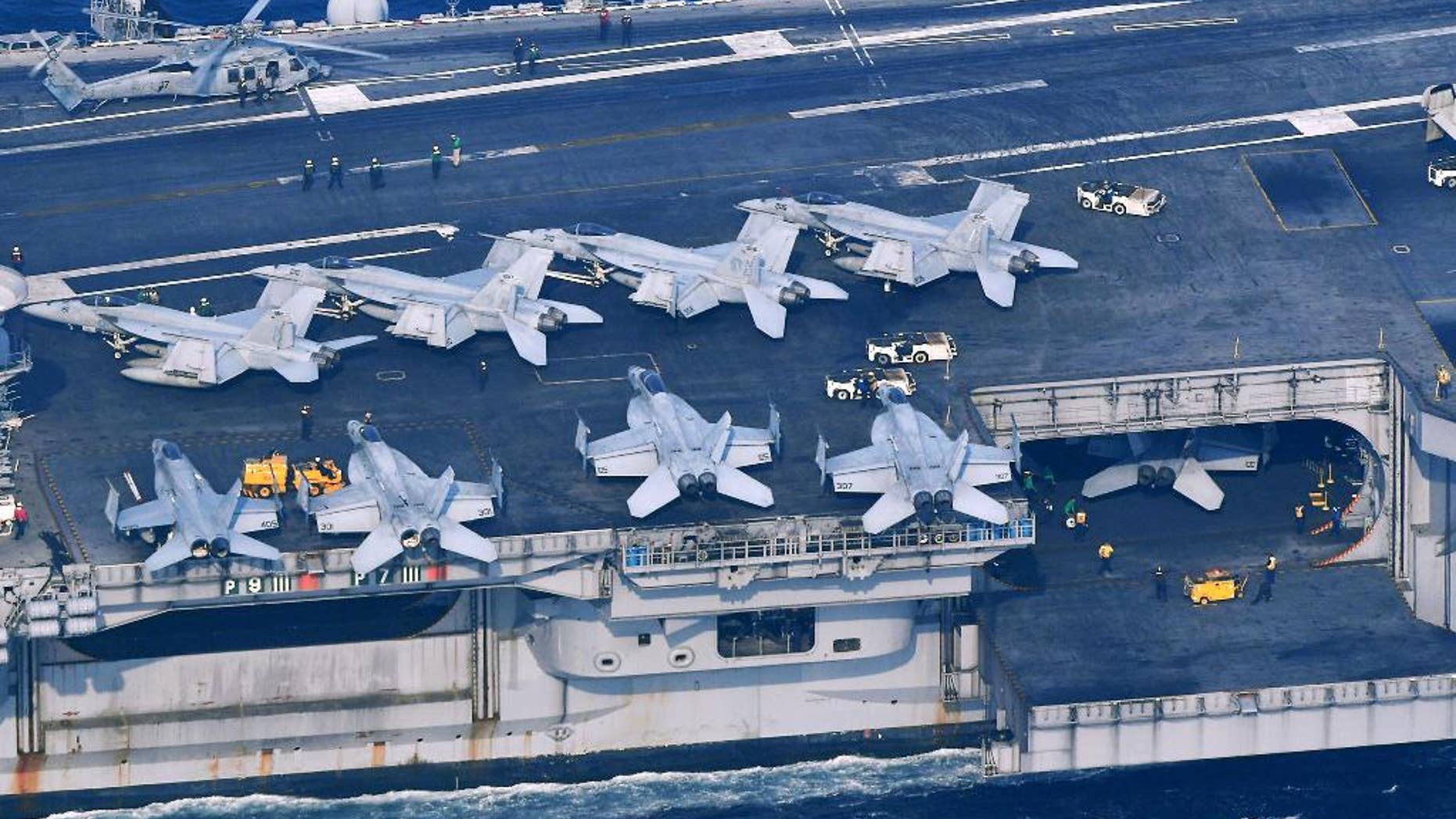 SEOUL, South Korea – The Latest on North Korea test-firing a missile Saturday (all times local):
7:12 a.m.
A U.S. official says North Korea has tested what was likely a medium-range ballistic missile.
The official says the missile broke up a couple minutes after the launch and the pieces fell into the Sea of Japan.
The official was citing an American assessment and says it appeared to be a medium-range KN-17 ballistic missile.
The official wasn't authorized to speak publicly on the matter and demanded anonymity.
— Lolita C. Baldor in Washington
___
6:23 a.m.
South Korea's foreign minister is warning that if the international community doesn't respond to North Korea's repeated provocations now, "we will only further feed the appetite of the trigger-happy regime in Pyongyang."
Yun Byung-se told a ministerial meeting of the U.N. Security Council on Friday that it should take additional punitive measures before North Korea launches more ballistic missiles or conducts a new nuclear test — not afterward.
He proposed "potent measures" including halting the export and supply of crude oil to North Korea, completely cutting off its hard currency earnings by suspending all coal imports from the country, downgrading diplomatic relations, "and seriously considering whether North Korea, a serial offender, is qualified as a member of the U.N."
Yun said South Korea's goal "is not to bring North Korea to its knees but to bring it back to the negotiating table for genuine