The Latest: Negotiator urges vote for peace deal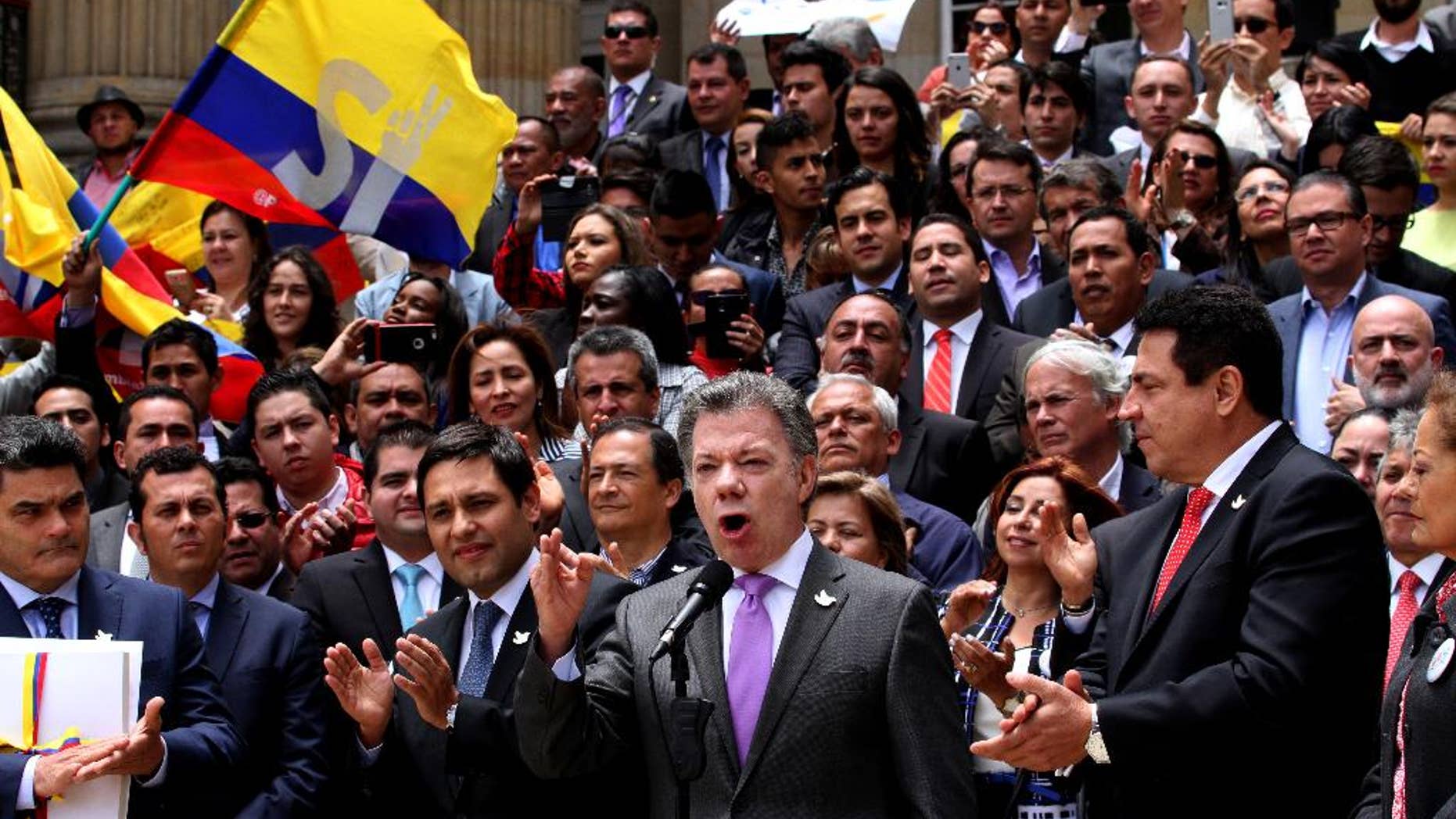 BOGOTA, Colombia – The Latest on Colombia's peace deal (all times local):
9:30 a.m.
The Colombian government's chief peace negotiator says it will be "catastrophic" if Colombians fail to endorse the pact with the country's largest rebel group in an Oct. 2 referendum.
Humberto de la Calle notes that when previous Colombian peace drives failed, it took at least a decade to renew them.
De la Calle told a news conference Thursday that he's not yet sure when the government and the Revolutionary Armed Forces of Colombia will formally sign the deal to end more than a half-century of conflict.
___
9:30 a.m.
Colombia's government has published the final text of the peace accord and it weighs in at almost 300 pages.
President Juan Manuel Santos is required by law to publish the full text at least 30 days before the referendum to give Colombians a chance to review it before they vote.
Much of the text hammered out during four years of grueling talks had already been published previously. Few Colombians are likely to read the entire accord, a sprawling text that seems at once a political manifestation of historic grievances, romantic ideals and technical legal language that only a constitutional lawyer could appreciate.
A copy of the signed deal will be transferred for storage to the Swiss Federal Council in Bern so that it can have status as a special humanitarian agreement under the Geneva Conventions.