The Latest: Migrants to march to Greece-Macedonia border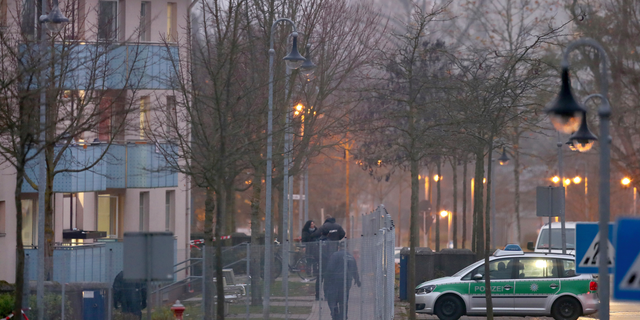 BERLIN – The Latest on the flow of migrant s into Europe (all times local):
12:15 p.m.
Dozens of asylum seekers are gathering in the northern Greek city of Thessaloniki following a call through social media for a march to Greece's northern border with Macedonia to protest their inability to move to other European countries.
About 80 people, mostly from Iraq and Syria and including many families with children, gathered Wednesday in a central Thessaloniki square before the scheduled march to the border. Some had arrived overnight from refugee camps in Athens and elsewhere.
Tens of thousands of refugees and migrants are currently stuck in Greece, unable to progress to their desired destinations in Europe after countries shut down the land borders to migrant and refugee crossings early last year.
___
9:30 a.m.
Police say one person has died in a fire at a home for asylum-seekers in southern Germany.
Officers were alerted at about 3 a.m. Wednesday to the blaze at the building, which currently houses 163 people. Police said that firefighters quickly brought under control the fire that had broken out in one apartment, sending smoke through the two-story building.
Fourteen people were slightly injured as a result of inhaling smoke. Police said a body was found in the apartment where the fire broke out, but they had no immediate details on the person's identity.
There was no immediate information on the cause of the fire.