The Latest: Merkel praises private migrant rescue groups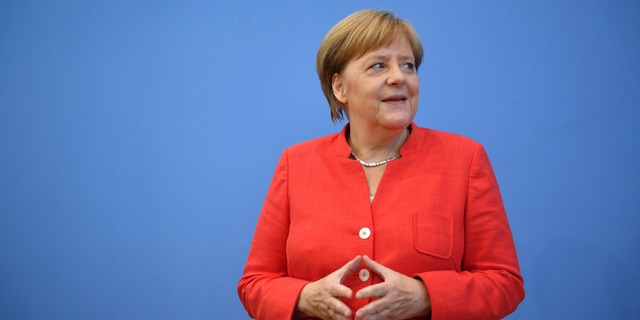 THESSALONIKI, Greece – The Latest on the influx of migrants in Europe (all times local):
5:30 p.m.
German Chancellor Angela Merkel has praised the work of private groups rescuing migrants in the Mediterranean Sea, saying "they've saved an unbelievable number of lives."
Speaking to reporters in Berlin on Friday, Merkel said "naturally I appreciate the work of civilian maritime rescuers," adding: "provided they respect the law."
Groups such as the German organization Mission Lifeline have come under criticism from Italy and Malta for allegedly entering Libyan waters to rescue migrants.
Asked about reports of mistreatment of migrants at the hands of Libyan coast guards, Merkel said these should be investigated.
She said those countries providing training to the North African nation's authorities "are in a sense taking on responsibility for the Libyan coast guard."
___
1:30 p.m.
Greek police boats are searching along the Evros River on the Greek-Turkish border for a second day for a Turkish woman and her three young children missing since the boat they were using to cross the border capsized.
Shore-based rescue crews were also searching Friday for the 36-year-old woman and her three sons, aged around 6, 4 and 1. They had fled Turkey for Greece along with the woman's husband and four others, all Turkish.
The other five, including the woman's husband, survived and managed to swim to the Greek side of the border, where Greek authorities picked them up Thursday.
Hundreds of Turks have sought asylum in Greece since a crackdown by Turkish President Recep Tayyip Erdogan in the wake of a failed 2016 coup against him.