The Latest: Indian court convicts popular guru of rape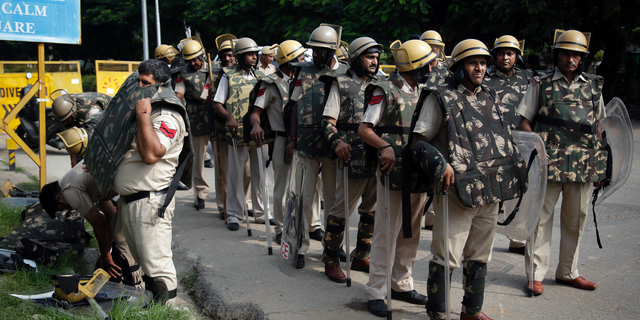 PANCHKULA, India – The Latest on the rape trial of an Indian sect leader (all times local):
3:30 p.m.
A court in north India has convicted a flamboyant guru of raping two of his followers.
Prosecution lawyer H.P.S. Verma said Friday the guru, who calls himself Saint Dr. Gurmeet Ram Rahim Singh Ji Insan, has been found guilty in the 15-year-old case.
Tens of thousands of supporters who had been waiting for hours near the court shouted in anger after the ruling was announced in Panchkula town.
More than 15,000 police and paramilitary soldiers were posted in and around the court where the guru appeared before a judge, as Panchkula administrators feared an outbreak of violence.
The court will announce a sentence on Monday.