The Latest: Former hostage of IS wants justice, not revenge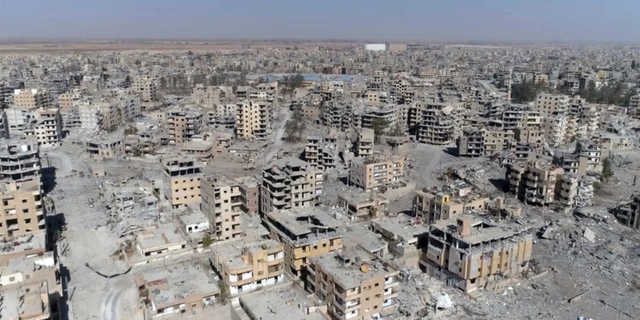 NEWYou can now listen to Fox News articles!
LONDON – The Latest on the capture of two British Islamic State members (all times local):
10:40 a.m.
A Frenchmen who survived detention by Islamic State fighters says he wants justice, not revenge, now that two members of the notorious insurgent cell dubbed "The Beatles" have been captured.
Journalist Nicolas Henin says the two men should be tried in Britain, not shipped to Guantanamo Bay, because revenge will just breed more violence.
Henin told the BBC on Friday he would like to see all foreign fighters brought back to their home countries for trial because "the worst thing we can do with the terrorist is to deprive him from his rights, because then you make a terrorist become a victim, and if you victimize someone then you just fuel his narrative and you just confirm his narrative. So everybody has a right for a fair trial and for justice."
___
9:30 a.m.
The mother of slain hostage James Foley says she wants two British men who were part of the Islamic State cell that killed her son to be tried and imprisoned for the rest of their lives.
Diane Foley welcomed the capture of the men who were part of a group known as "The Beatles" because of their British accents.
Foley told the BBC on Friday that the arrests announced Thursday won't bring her son back, but "hopefully it protects others from this kind of crime."
She says "their crimes are beyond imagination. They really have not done anything good in the world, so I think they need to spend the rest of their life being held."
James Foley was killed on Aug. 19, 2014, after being held hostage for several months.