The Latest: Evacuations from Bali volcano rise to 57,000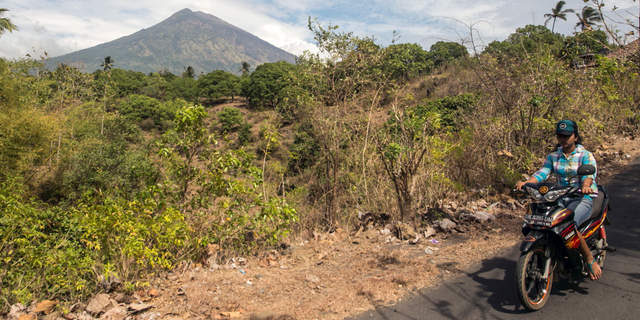 BALI, Indonesia – The Latest on the Mount Agung volcano on Bali (all times local):
8:30 a.m.
Indonesia's National Disaster Mitigation agency says more than 57,000 people have now fled the surrounds of Mount Agung because of the risk of a major eruption.
Spokesman Sutopo Purwo Nugroho says Tuesday that an increasing frequency of tremors from the mountain indicates that magma is continuing to move toward the surface and an eruption is possible.
He says more than 560 volcanic earthquakes were recorded on Monday, most of them shallow.
Agung last erupted in 1963, killing about 1,100 people.
The 3,031-meter (9,944-foot) mountain hurled ash as high as 20 kilometers (12 miles), according to volcanologists, and remained active for about a year.