The Latest: EU softens line on refugee quotas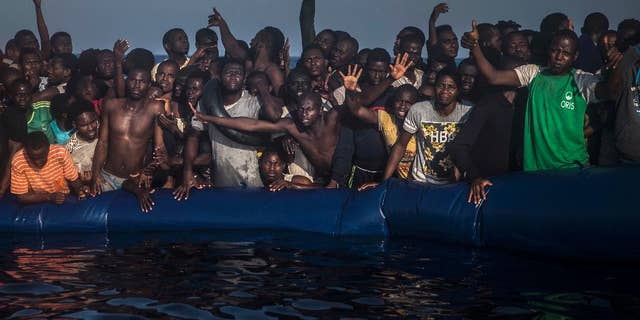 BUDAPEST, Hungary – The Latest on the influx of migrants and asylum-seekers into Europe (all times local):
12:50 p.m.
The European Union is signaling it won't take legal action against countries that refuse to share refugees from Greece and Italy as long as the overall target number of people finds new homes.
EU countries agreed just over a year ago to relocate 160,000 refugees from overwhelmed Greece and Italy by September 2017 and set obligatory quotas for each nation.
While almost 7,000 refugees have been moved, Austria, Denmark and Hungary haven't accepted any.
European Commission spokeswoman Natasha Bertaud said Monday that "it should be possible to relocate everyone and that is what it is important to focus on."
Asked when legal action might come against those refusing to help, she said that if the overall target "is achieved, then that was the purpose of the relocation program in the first place."
___
12 p.m.
The president of Hungary's far-right Jobbik party says it will present a draft in parliament adding anti-migrant clauses to the constitution.
While nearly identical to amendments sought by the government but rejected by parliament last week, Jobbik's version would also ban foreigners from acquiring Hungarian residency permits in exchange for purchasing a special state bond for 300,000 euros ($323,000).
The constitutional amendments initially proposed by Prime Minister Viktor Orban were meant to strengthen the government's position against any future European Union plan to resettle asylum-seekers among the 28-nation bloc's members.
Orban's Fidesz party was counting on Jobbik's support to pass the amendments on Nov. 8, but Jobbik president Gabor Vona tied their backing to the elimination of the residency bonds purchased mostly by Chinese and Russian citizens.