The Latest: EU nations divided on migrant asylum reforms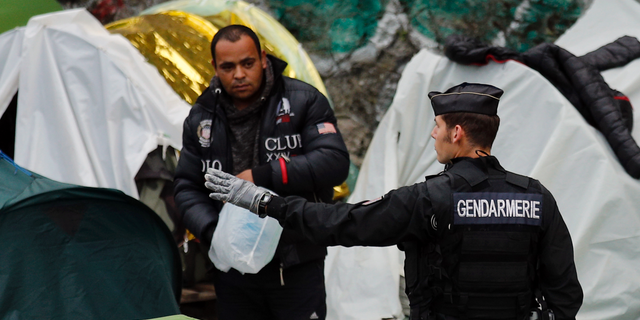 NEWYou can now listen to Fox News articles!
BERLIN – The Latest on Europe's migrant crisis (all times local):
1 p.m.
European Union countries remain deeply divided over how to reform the bloc's asylum system as an end of June deadline approaches for updating rules central to handling mass influxes of refugees.
Well over 1 million people, mostly Syrians fleeing conflict, entered Europe in 2015, overwhelming Greece and Italy. Their entry strained relations among EU neighbors and fueled anti-migrant sentiment.
Dutch Migration Minister Mark Harbers said in Luxembourg that there are "a lot of member states that still have points of discussion" with the latest proposals. EU leaders want the problem resolved this month.
Germany's deputy interior minister, Stephan Mayer, says "there are still considerable deficits" in the proposals.
Belgian Migration Minister Theo Francken says that if no solution is found to managing migrant arrivals, "Europe will end, and we will never get out of this crisis."
___
10:45 a.m.
Authorities in southern Germany have arrested two Syrian men on suspicion of people smuggling.
Prosecutors in Stuttgart say the two men, aged 31 and 33, were arrested in the nearby Ludwigsburg region.
Police also searched 10 premises in two German states.
Prosecutors said Tuesday that their investigation is focusing on nine men aged between 29 and 52. Five are said to be Syrian, with the others hailing from Iraq, Lebanon, Turkey and Germany.
The 33-year-old is accused of helping Syrians and Iraqis illegally enter Germany. Prosecutors discovered the smuggling ring while investigating him for alleged past membership of Syria's Nusra Front.
The 31-year-old is alleged to have provided fake documents for migrants and obtained fraudulent loans.
The unnamed men are accused of trying to establish "a long-term source of income."