The Latest: Cuba opens session to choose new president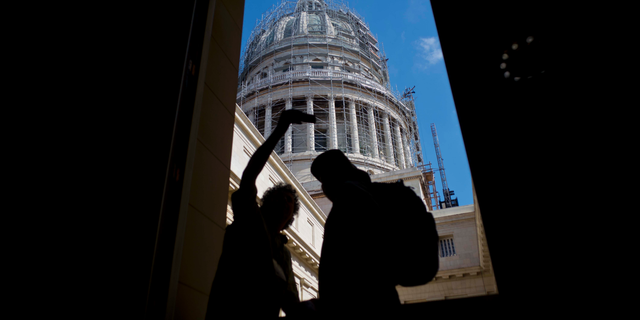 NEWYou can now listen to Fox News articles!
HAVANA – The Latest on the meeting of Cuba's legislature and the scheduled end of Raul Castro's presidency (all times local):
8:20 a.m.
Cuba's legislature has opened a two-day session that is to elect a successor to President Raul Castro.
The new president will be the first person outside the Castro family to lead the island since in nearly six decades.
Legislators erupted in applause Wednesday morning as Castro entered the hall in a dark suit, accompanied by Miguel Diaz-Canel, his expected successor.
Diaz-Canel smiled and joined the applause of the president. Castro is leaving after serving two five-year terms. He succeeded his brother Fidel, who headed Cuba from 1959 to 2006.