The Latest: CIA chief arrives in Turkey to discuss IS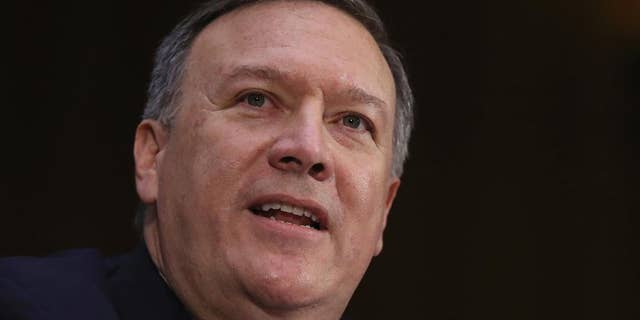 NEWYou can now listen to Fox News articles!
ANKARA, Turkey – The Latest on efforts to fight the Islamic State group in Turkey (all times local):
2:30 p.m.
A Turkish official says CIA chief Mike Pompeo has arrived in Turkey to discuss the fight against the Islamic State group in Syria and Iraq.
The security official said Thursday that Pompeo — who is making his first overseas trip since taking office — is scheduled to meet with his Turkish counterpart as well as with President Recep Tayyip Erdogan.
Talks include plans for a possible operation to retake the Islamic State group stronghold of Raqqa, said the official, who spoke on condition of anonymity in line with government regulations.
Pompeo's visit follows U.S. President Donald Trump's telephone conversation with Erdogan.
Turkey is hoping for a reset in relations that were strained under the Obama administration over Turkish demands for the extradition of a U.S-based cleric and opposition to U.S. backing for Syrian Kurdish fighters.
— By Suzan Fraser
___
2:20 p.m.
Turkey's state-run news agency says police have detained four Islamic State suspects who were allegedly planning to carry out a "sensational" attack.
Anadolu Agency said Thursday the suspects were detained in an operation in Gaziantep, near the border with Syria. Police seized 24 suicide attack belts made with some 150 kilograms of explosives, two automatic rifles and other material, it said.
There was no detail on the suspects' nationalities.
Last year, Turkey suffered a series of deadly attacks carried out by IS or Kurdish militants.
Some 750 people with alleged IS links were detained in a major police sweep in 29 Turkish provinces last week.