The Latest: China dismisses claim it's 'buying up' Maldives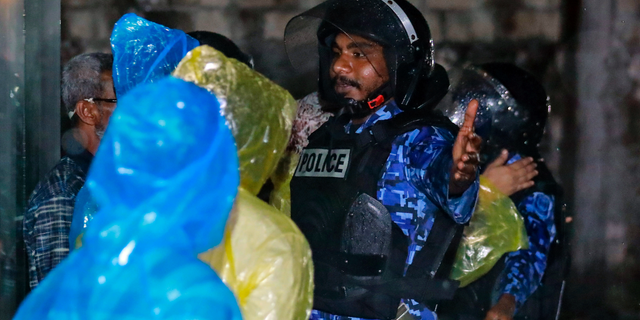 MALE, Maldives – The Latest on the political crisis in the Maldives (all times local):
3:35 p.m.
China is dismissing accusations from the former leader of the Maldives that it is attempting to effectively buy up the Indian Ocean island state and eliminate its sovereignty.
Foreign Ministry spokesman Geng Shuang says Chinese economic assistance came without political strings and called recent remarks by Mohamed Nasheed "totally groundless."
Geng says Chinese aid made "great achievements in promoting bilateral pragmatic cooperation."
Nasheed told reporters in the neighboring country of Sri Lanka that current President Yameen Abdul Gayoom has opened the doors to Chinese investment without regard for procedure or transparency.
China, Nasheed implied, "is busy buying up the Maldives."
Yameen has cracked down on civil liberties since coming to power in 2013, imprisoning or forcing into exile nearly every politician who opposes him.