The Latest: Charities call on EU to save migrant rescue ship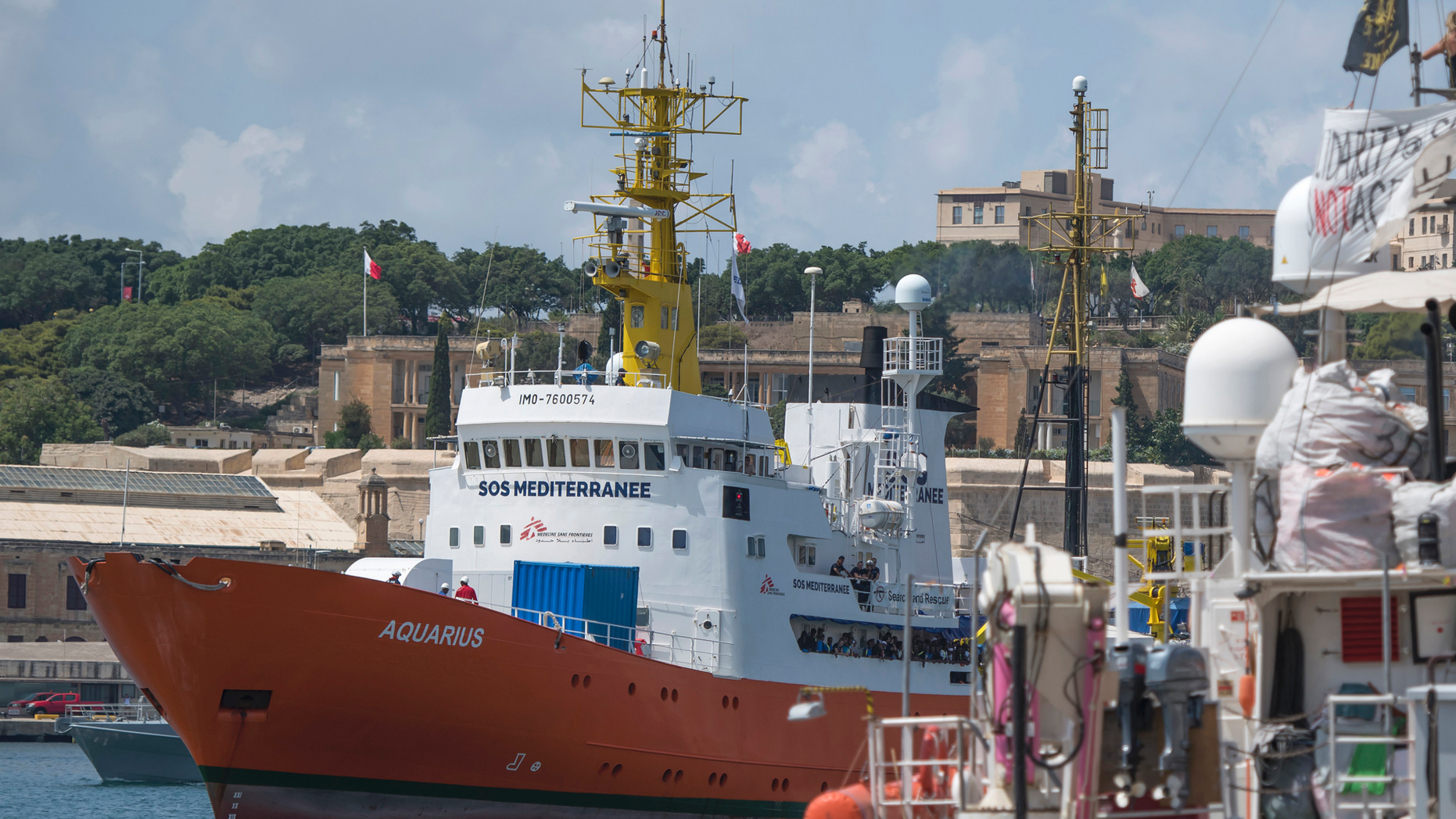 ROME – The Latest on Europe's migrant crisis (all times local):
3:50 p.m.
The humanitarian groups operating the sole private rescue boat operating near the deadly central Mediterranean human trafficking route are urging European countries to intervene in order to secure its future after Panama moved to cancel the ship's registration.
Medecins Sans Frontieres and SOS Mediterranee described the decision by the Panama Maritime Authority to de-flag the vessel as shameful.
Francis Vallat, the head of SOS Mediterranee France, asked European countries on Monday during a news conference to "find a solution, whatever it is. We can't stop. We don't want to stop. We will only yield to force and constraint."
Panama's maritime authority said over the weekend it has begun procedures to remove the registration of Aquarius 2 after Italy complained that the boat's captain failed to follow orders.
___
3:25 p.m.
Italy's populist government is making it harder for migrants to be approved for humanitarian protection.
Interior Minister Matteo Salvini told reporters that the government at a Cabinet meeting Monday approved a decree setting tighter criteria for such protection, which accords a status less than full asylum.
Humanitarian protection will only be granted for victims of labor exploitation, human trafficking, domestic violence, natural calamities or those needing medical care as well as to those who performed "deeds of particular civic value," an apparent reference to heroism.
He said asylum-request evaluations will be suspended for those deemed "socially dangerous" or convicted of crime, even before court appeals run out. Salvini insisted: "We're not harming any fundamental rights."
The decree also calls for reduced daily pocket money for asylum-seekers.
___
12:20 p.m.
The Open Society Foundations, created by billionaire philanthropist George Soros, says it has filed applications before the European Court of Human Rights and Hungary's Constitutional Court about recent laws in Hungary targeting civic groups working with refugees and asylum-seekers.
James Goldston, director of the Open Society Justice Initiative, the foundations' legal team, told The Associated Press on Monday that the legal action is aimed at countering laws "meant to intimidate and silence independent voices in Hungary."
Legislation dubbed "Stop Soros" passed in June threatens to incarcerate for up to one year people helping asylum-seekers, while in July Hungarian lawmakers approved a 25 percent tax on financial or material support for groups promoting migration.
OSF supports some of the civic groups targeted by Prime Minister Viktor Orban's unyielding anti-immigration policies.