The Latest: British govt introduces bill to begin EU exit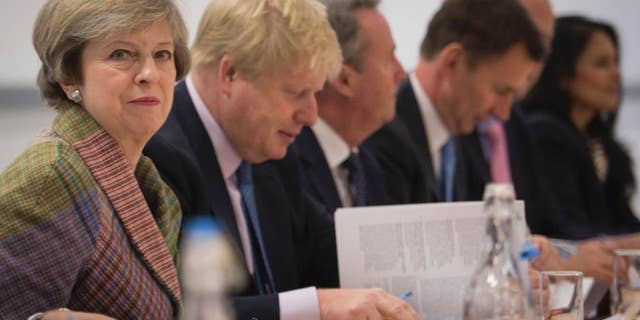 LONDON – The Latest on Brexit (all times local):
12:30 p.m.
Britain's minister for leaving the European Union has introduced a bill on triggering Article 50, which will launch Britain's exit from the 28-nation bloc.
David Davis said the British people have made decision to leave and "this government is determined to get on with the job of delivering it." He said he hopes that Parliament "will respect the decision taken by the British people and pass the legislation quickly."
Prime Minister Theresa May's Conservative government was forced to place the matter before Parliament after a Supreme Court ruling earlier this week. It's trying to get the measure through the Parliament quickly so May can meet her timetable of triggering Article 50 by the end of March.
___
11:10 a.m.
Britain's government is not making any promises on when it will give lawmakers a plan for leaving the European Union outlined in a formal document.
Prime Minister Theresa May has pledged to reveal the details of her negotiating objectives for Brexit in a so-called White Paper.
But Brexit secretary David Davis refused to tell lawmakers Thursday when this might occur despite pressure from the opposition Labour Party.
Davis said "How do you deal with an opposition that won't take yes for an answer, really?"
He added that "I've said we will produce it as expeditiously as possible, as quickly as possible. What can you do faster than that?"
Davis is expected to offer a bill Thursday on triggering Article 50, setting up the process to leave the EU.