The Latest: At least 3 killed in rebel-held Syrian province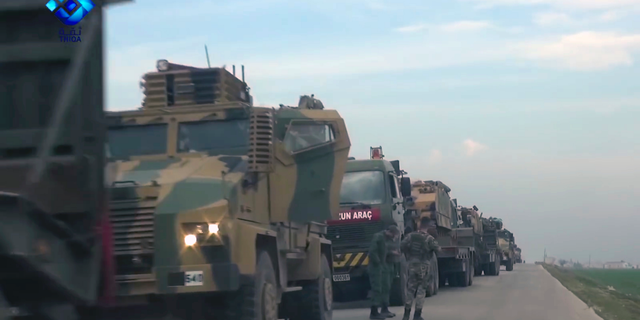 BEIRUT – The Latest on developments in Syria (all times local):
11:05 a.m.
A Syrian search-and-rescue group says at least three people have been killed in new airstrikes on the rebel-held province of Idlib, a day after Russian and Syrian government forces battered rebel areas across the country with sweeping air raids.
The Syrian Civil Defense, also known as the White Helmets, says Tuesday's airstrikes targeted the village of Termala in Idlib, the largest rebel stronghold in Syria. The White Helmets says three people died while the Britain-based Syria Observatory for Human Rights put the death toll at five.
Intensified airstrikes starting late Sunday and continuing through Monday killed at least 28 people in 24 hours, and damaged at least 2 hospitals in Idlib.
Violence has spiraled since government forces marched into the province in December to retake a key air base they lost control of in 2015. The operation has displaced at least 200,000 people, according to the United Nations. The province is home to more than 1 million people.
___
9:15 a.m.
Turkey's military says a Turkish soldier was killed in an attack in Syria's Idlib province where the Turkish troops are establishing an observation post.
The military says the soldier was killed late Monday by a mortar-and-rocket attack. Five Turkish soldiers and a civilian military contractor were wounded.
Turkey began deploying forces in an observer role to the rebel-held Idlib in northwestern Syria in October as part of a "de-escalation" agreement with Iran and Russia to stabilize the lines of conflict in the war-torn country.
That deployment is separate from a Turkish military offensive that Ankara launched last month to rout U.S.-backed Syrian Kurdish fighters from the northern enclave of Afrin.
Syrian government forces are on the offensive in Idlib, where militants shot down a Russian Su-25 over the weekend.