The Latest: Activists say militants in Syria down warplane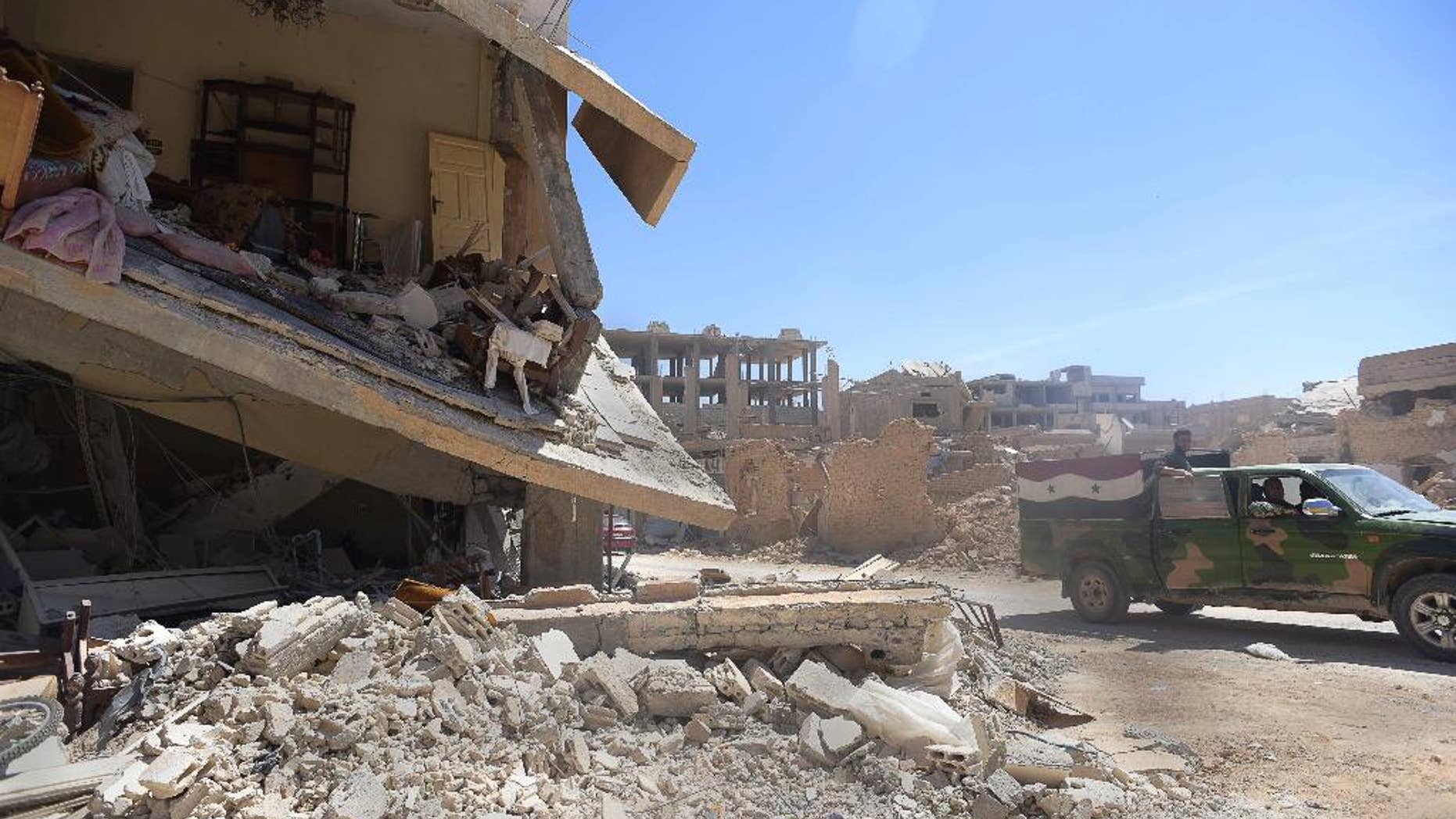 BEIRUT – The Latest on the fighting in Syria that's threatening to undermine a U.S.-Russia-brokered cease-fire that has held for over a month (all times local):
12:40 p.m.
Syrian activist groups are reporting that militants have shot down a warplane in northern Syria.
The Britain-based Syrian Observatory for Human Rights says it isn't clear whether the warplane that was downed on Tuesday is Russian or Syrian.
The Local Coordination Committees says it was downed near the northern village of al-Ais was Syrian. Both groups, which monitor the Syrian civil war, gave no word about the crew.
Russian warplanes have been carrying out airstrikes in Syria since Sept. 30. Syrian militants have not downed any Russian planes. Neighboring Turkey, however, shot down one Russian aircraft last year.
Syrian rebels have shot down several Syrian warplanes since the country's crisis began in March 2011.
___
12:20 p.m.
Syrian state media and an activist group say militant shelling of a predominantly Kurdish neighborhood in the northern city of Aleppo has killed at least nine people.
The Britain-based Syrian Observatory for Human Rights says Tuesday's shelling came amid clashes between militants, including members of al-Qaida's branch in Syria, and Kurdish fighters. The activist group says nine were killed.
The state SANA news agency says the rocket attack on the city's Sheik Maqssoud neighborhood killed 14 and wounded about 50.
Sheikh Maqsoud is on the northern edge of Aleppo and has been repeatedly targeted by militants over the past few months amid fighting on its outskirts.
On Monday, state media reported that insurgents fired dozens of shells at the same neighborhood, killing eight and wounding more than 20.