Thailand's opposition Democrats re-elect ex-PM as party leader ahead of key decision on polls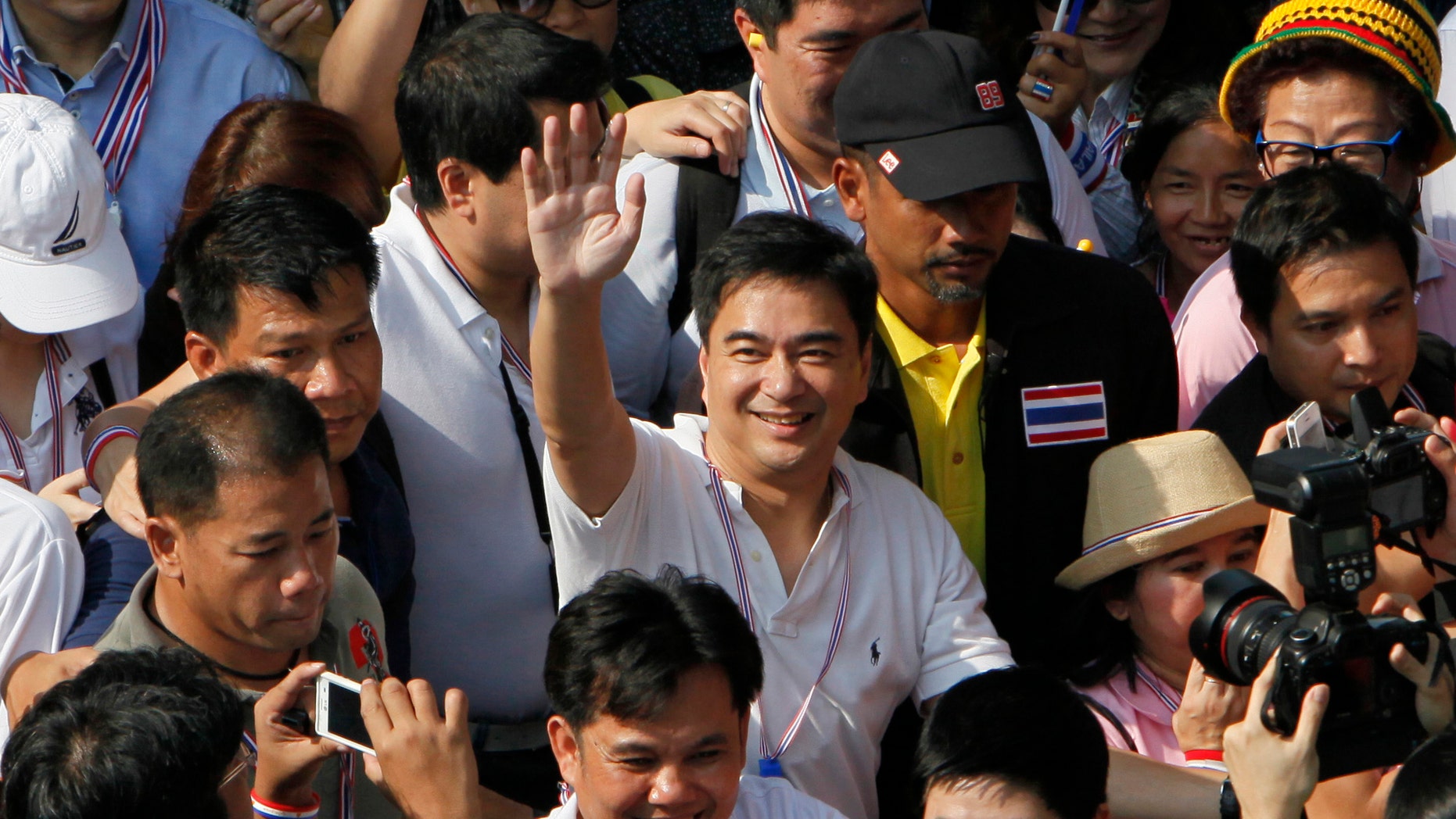 BANGKOK – Thailand's opposition Democrat Party has re-elected former Prime Minister Abhisit Vejjajiva as its leader ahead of a crucial decision over whether to boycott upcoming elections.
Abhisit ran unopposed in the party election Tuesday and received 98 percent of the vote.
He was charged with murder last week in connection with the deaths of two people during a 2010 crackdown on anti-government protesters when he was prime minister. A total of 91 people died in the protests.
The Democrats must decide soon whether to participate in the Feb. 2 polls called by Prime Minister Yingluck Shinawatra. They have not won an election in decades, and have allied themselves with a protest movement that is demanding that Yingluck resign before any polls to make way for an appointed government to institute reforms.