Thai prime minister to visit Myanmar on first overseas trip since seizing power in coup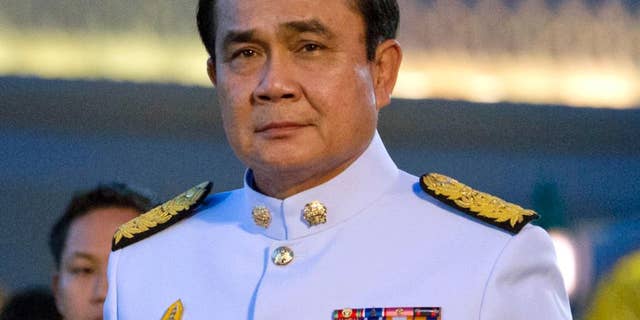 YANGON, Myanmar – Thailand's appointed prime minister, Gen. Prayuth Chan-ocha, makes his first official overseas trip Thursday since seizing power in a military coup.
Flying directly to Myanmar's sprawling capital, Naypyitaw, he is scheduled to meet first with another former general, President Thein Sein, who is credited with helping steer his own country to democracy after a half-century of dictatorship.
According to the official schedule, the two will witness the signing of a series of development projects and discuss bilateral ties.
It's a sensitive time for the countries. Thailand recently arrested two Myanmar migrants for the murders of two British tourists on Koh Tao last month. The men say they were coerced into confessing and public sentiment on both sides of the border is that they were framed.