Thai press club told to cancel discussion of stolen plaque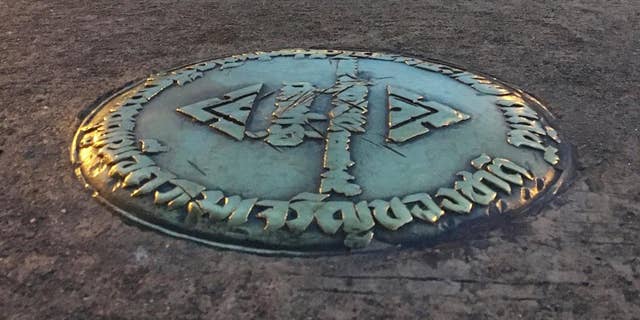 BANGKOK – The Foreign Correspondents' Club of Thailand has accepted a police request that it cancel a panel discussion on the mysterious theft of a plaque commemorating the end the country's absolute monarchy in 1932.
The journalists' club said it canceled Wednesday's event after receiving a letter from police saying it was a threat to national security and a source of possible disorder. It said it understood the letter to be tantamount to an order from the country's ruling junta.
A small bronze plaque commemorating the 1932 revolution was stolen from Bangkok's Royal Plaza in mid-April and replaced by one praising the country's Chakri dynasty. Police declined to investigate and several people seeking official probes were detained by the authorities.
The junta is led by Prime Minister Prayuth Chan-ocha, a strong royalist.