Thai legislature votes to impeach ex-PM Yingluck Shinawatra over money-losing rice scheme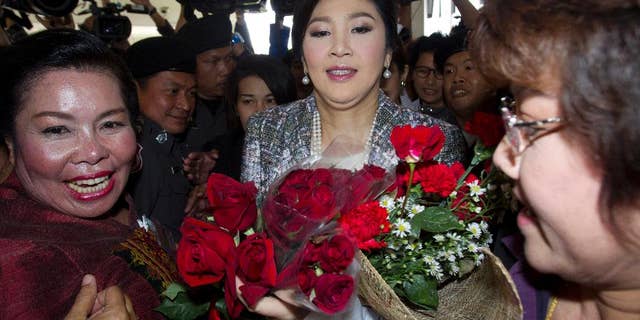 BANGKOK – Thailand's military-appointed legislature has voted to impeach former Prime Minister Yingluck Shinawatra for her role in overseeing a government rice subsidy program that lost billions of dollars.
The vote means Yingluck will be banned from politics from five years.
It came just after the attorney general's office announced separate plans Friday to indict her on criminal charges for negligence related to losses and alleged corruption in the rice scheme.
No date has been set for the formal indictment, but if convicted Yingluck could face 10 years in jail.
Yingluck's supporters see the moves as part of an effort to deal a final blow to her party's political power after last year's coup.
Analysts say it may further polarize a nation plagued by political turmoil and coups for the last decade.