Thai court issues arrest warrant for suspect in blast that occurred a day after shrine bombing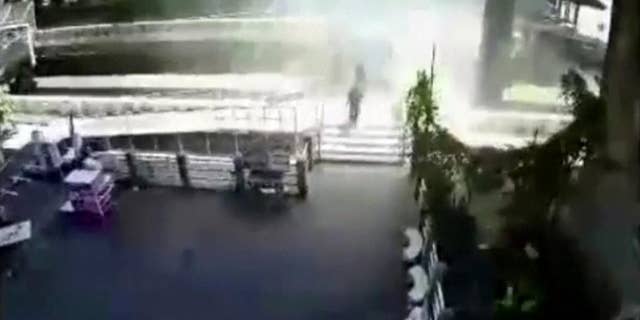 BANGKOK – A Thai court has issued an arrest warrant for an unnamed suspect in a riverside blast that occurred a day after the bombing of a shrine in central Bangkok that killed 20 people.
Police spokesman Prawut Thawornsiri said the suspect appeared in a security video that shows a blurry image of an unidentified man in a blue shirt kicking a bag into the water near a busy pier on the night of Aug. 17, soon after the explosion at the Erawan Shrine.
An explosion took place near the spot about 18 hours later on Aug. 18, but caused no casualties.
He said the suspect faces three charges including attempted murder, exploding a bomb that could cause harm and unauthorized possession of explosives.
Police have not definitively linked the two blasts.