Thai authorities issue arrest warrants for 2 suspects wanted in Bangkok mall blasts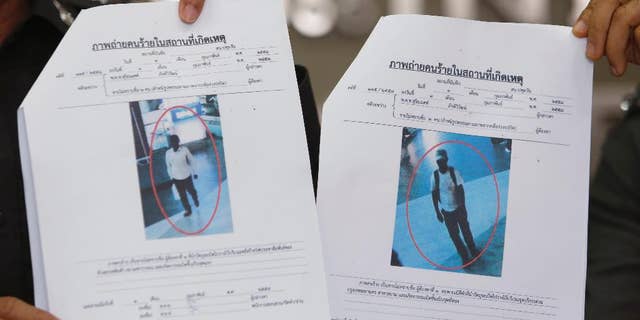 BANGKOK – Authorities in Thailand have issued arrest warrants for two suspects believed linked to a pair of small bomb blasts outside a luxury shopping mall in downtown Bangkok over the weekend that wounded one person.
National police spokesman Lt. Gen. Prawut Thawornsiri said Wednesday a search was underway for the men.
Blurry images of the two men were captured on closed-circuit camera footage close to where the homemade pipe bombs detonated. One of them can be seen in the footage carrying a small bag over his shoulder. Police have not yet identified the suspects by name.
After Prawut spoke to reporters, a Bangkok court approved arrest warrants for the suspects.
Police say the bombs were designed to cause panic rather than death.