Texas soccer coach, an undocumented immigrant, accused of abusing 8 players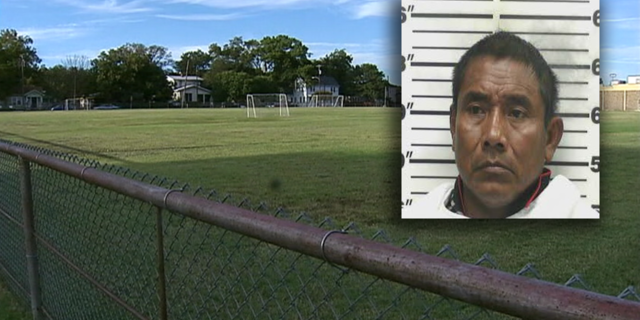 NEWYou can now listen to Fox News articles!
A soccer coach in Texas was arrested after he was accused of sexually abused eight of his players — boys between 10 and 15.
Police say more players are likely to come forward.
Marcos Ramos, an undocumented immigrant living in Corsicana, Texas, is also is wanted in his native Guatemala for sexually assaulting children, police said. He faces three counts of aggravated sexual assault of a child and five counts of indecency with a child.
Investigators say he has been fooling people for years, finding work under assumed names. U.S. Customs and Immigration Enforcement has placed an immigration hold on Ramos, Fox4 Dallas reported.
Police said Ramos fled Central America and entered the U.S. illegally, first settling in Houston, where he coached a boys' soccer team.
Houston has issued a warrant for his arrest for aggravated sexual assault charges. But he's facing more charges in Corsicana, where he's coached recreational soccer for the past four years.
The soccer coach lived across the street from a middle school and close to the team's practice field. Ramos only coached recreational teams, never for a school.
A woman who lived next door to Ramos who has a 15-year-old son and requested anonymity told Fox4 that she took Ramos to the store last Christmas to help him buy gifts for his team.
"It breaks my heart, because that could have been my kid," she explained.
Corsicana police have not revealed what aliases Ramos has used.
The station reported that the group of players that has accused the coach is now about two years older than at the time of the abuse, police say. One of the older kids came forward and persuaded other boys to speak out about Ramos, police said.