Texas Principal Who Banned Spanish In Classrooms Shares Her Side Of The Story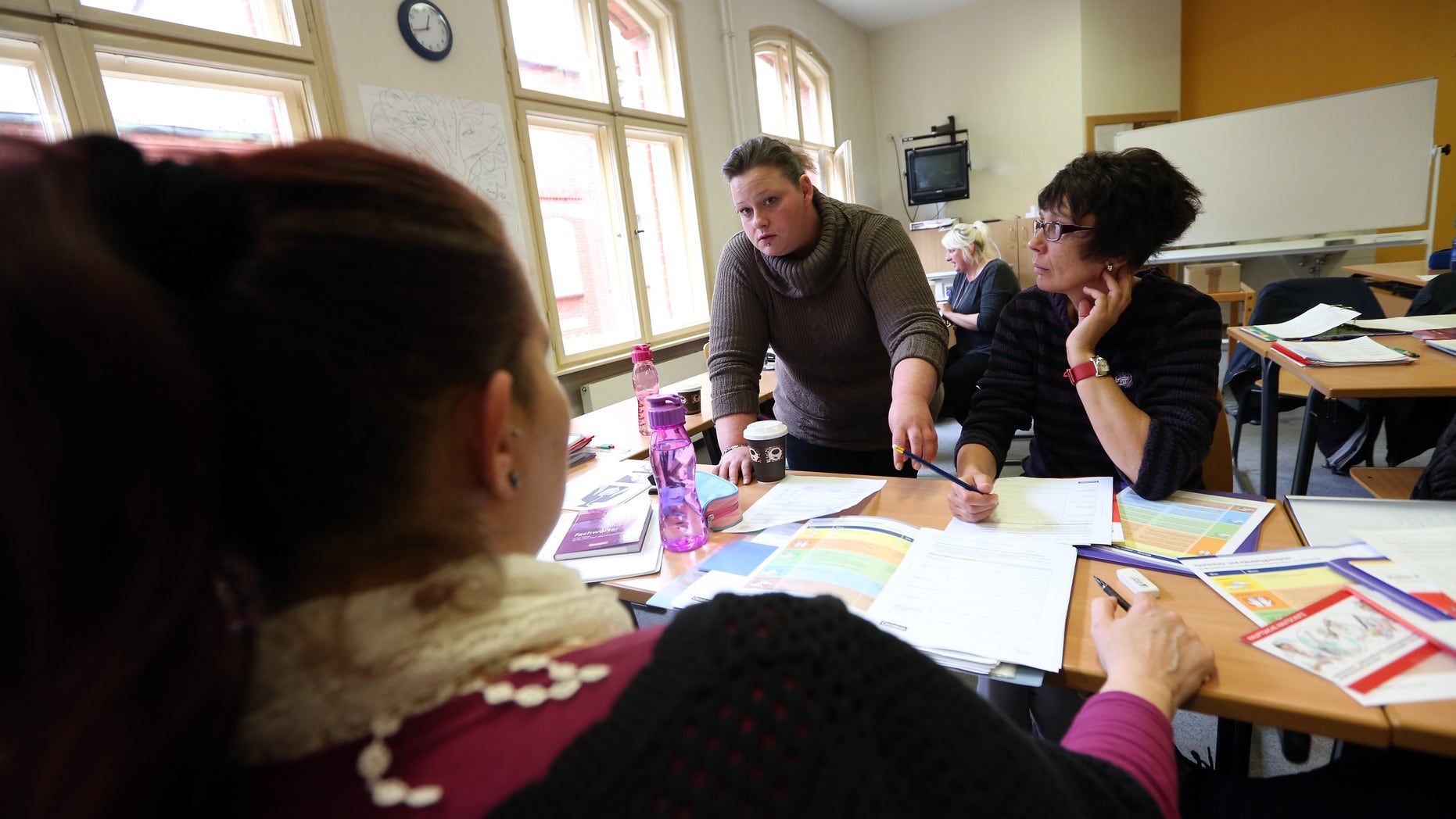 The principal of a Texas high school who reportedly banned students from speaking Spanish while in class has spoken out for the first time.
In an open letter published in the Houston Chronicle, Amy Lacey, the former principal of Hempstead High School, said the announcement she made to students last November was "in accordance with board policy, as well as supporting the efforts of teachers to prepare our students to be successful."
"I informed students it would be best to speak English in the classrooms to the extent possible, in order to help prepare them for these tests," said Lacey, referring to the Texas' academic assessment tests. "Using English to the extent possible would also allow non-Spanish-speaking teachers a better opportunity to assess understanding and learning."
It was previously reported that Lacey made an announcement over the intercom on Nov. 12. Hempstead is a town of about 6,000 some 50 miles northwest of Houston where more than 50 percent of the school enrollment of about 330 students is Hispanic.
Following the announcement, many students reportedly believed it gave students, teachers and administrators the green light to discriminate against the Hispanic students.
Lacey, who was put on administrative leave in November and whose contract was not renewed this year, said that she did not ban the use of Spanish anywhere else in the school or at any time, even though teachers reported that students would say it was their right to speak Spanish when they were asked to stop talking during class.
"The perception of the teachers was that students were being disrespectful and disrupting learning, and they believed they could get away with it by claiming racism," Lacey wrote.
"I merely encouraged students to speak English in classrooms by advising them that it would be to their advantage to do so especially with regard to state testing," she added.
Lacey was prohibited from speaking about the matter because of the terms of her administrative leave. After the school voted to not renew her contact, those terms were nil and void.
In her letter, the former principal said she appreciated members in the community who expressed their support during the entire ordeal.
"I love this community and will continue to support its efforts to do what is best for all, most importantly our kids," she wrote.
Follow us on twitter.com/foxnewslatino
Like us at facebook.com/foxnewslatino