Terror plot targeting Eiffel Tower, Louvre foiled, French police say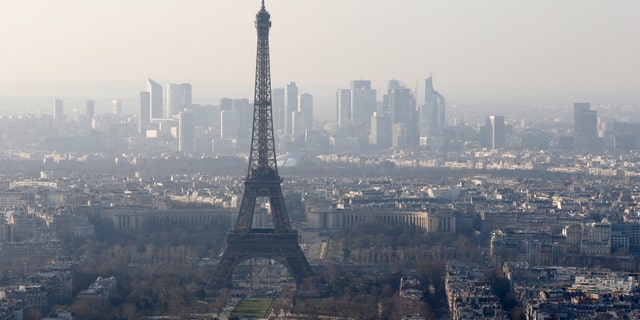 French authorities say they foiled an Islamic terrorist plot reportedly targeting the Eiffel Tower, the Louvre and a nuclear power plant last year.
The revelation comes as the country unveiled new anti-terror rules which included a proposal to ban terror suspects from leaving the country if it is thought they intend to fight abroad, The Telegraph reported.
French authorities revealed they arrested a 29-year-old Algerian butcher living in southern France June 2013, after they found coded messages between him and a high-ranking Al Qaeda member discussing how "to conduct jihad in the place you are currently," according to Le Parisien.
The suspect, identified in the newspaper report as Ali M, reportedly said he would target French landmarks including the Eiffel Tower, Louvre and "cultural events that take place in the south of France in which thousands of Christians gather for a month."
The father of two reportedly had signaled his willingness to travel for training before returning to France to "await your instructions," the Telegraph reported.
French police say they arrested him a month before he was to travel to Tunisia, and then Algeria for training.
"There are doubtless others on our soil programmed to harm French interests," French anti-terror judge Marc Trevidic told Le Parisien.
The new legislation, which will be presented in parliament, will also force internet providers to block Islamic hate propaganda, and allow investigators to use pseudonyms while undercover on anti-jihadist sites, The Telegraph reported.