Tehran sinking at alarming rate due to water pumping and drought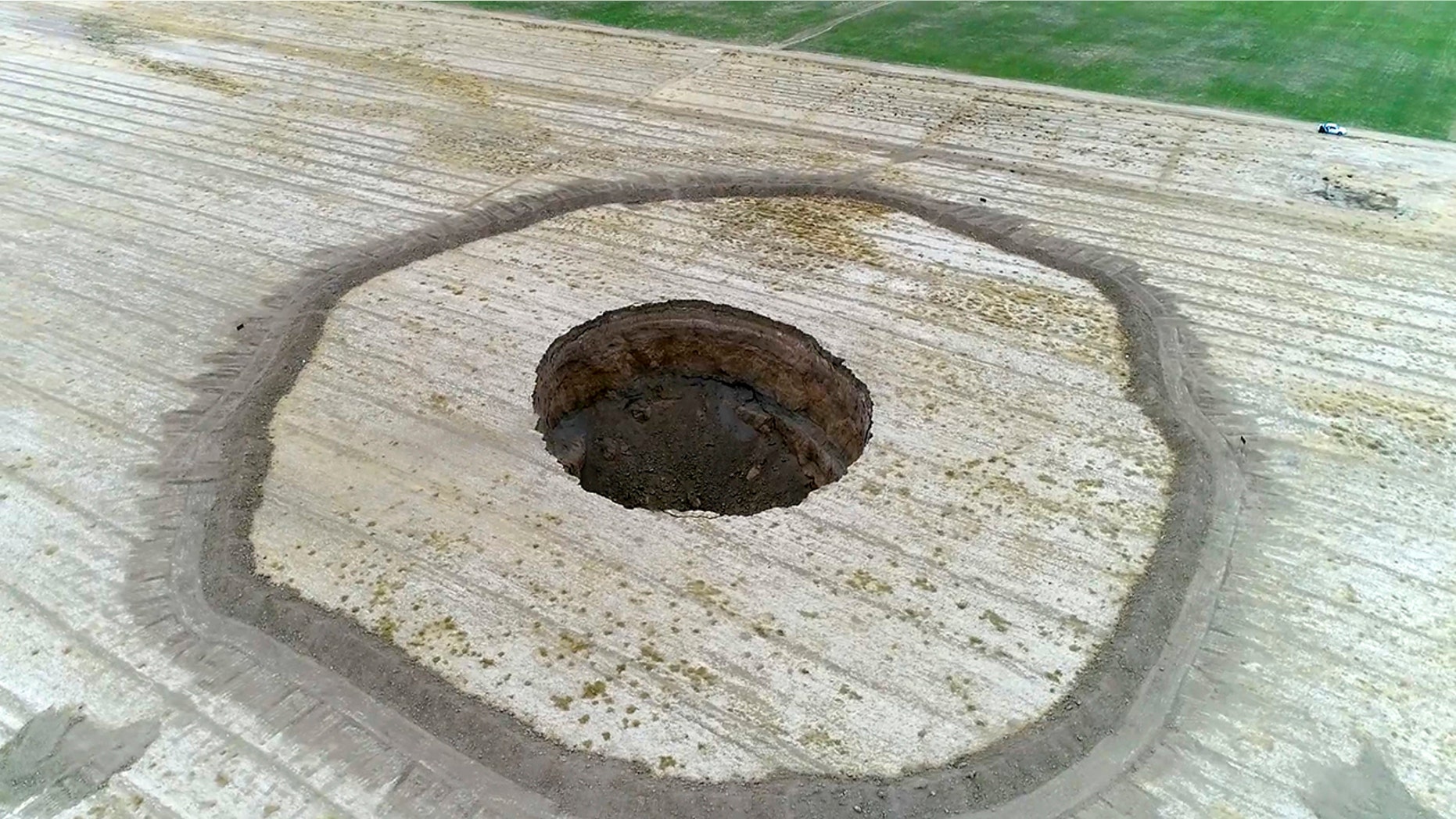 Iran's capital city of Tehran is sinking, officials say, and at an alarming rate.
Excessive water pumping combined with drought have caused massive sinkholes to form across Tehran and its outskirts, some reaching nearly 100 feet deep. Satellite images by scientists estimate that the western plain of Tehran is sinking by 9.8 inches per year.
The sinkage poses a grave threat to a rapidly growing city already plagued by protests and violence over lack of water. Over the last 100 years, the city has struggled to garner the resources to serve its 13 million metropolitan residents.
Given the semi-arid climate of the plateaued city, access to fresh water is heavily reliant on ground aquifers, which suck salty water from below ground. Over time, the water pumping has literally left the earth dehydrated - causing widespread sinkholes which pose their own risks to Tehran and its residents.
Siavash Arabi, a measurement expert at Iran's cartography department, weighed in on the severity of the fissures in Tehran, which he said can cause "destruction of farmland, the cracks of the earth's surface, damage to civilian areas in cities, wastewater lines, cracks in roads and damages to water and natural gas pipes."
AMERICAN-BORN IRAN TV ANCHOR RELEASED IN WASHINGTON AFTER BEING DETAINED FOR MORE THAN A WEEK
"Land subsidence is a destructive phenomenon," he continued. "Its impact may not be immediately felt like an earthquake, but as you can see, it can gradually cause destructive changes over time."
Over the last decade, Iran has seen the worst drought it's experienced in the last 30 years, with an estimated 97 percent of the country facing some level of drought. In 2018, the country only saw 6.7 inches of rain. In Tehran, that number is even lower, with annual averages close to 1.1 inches.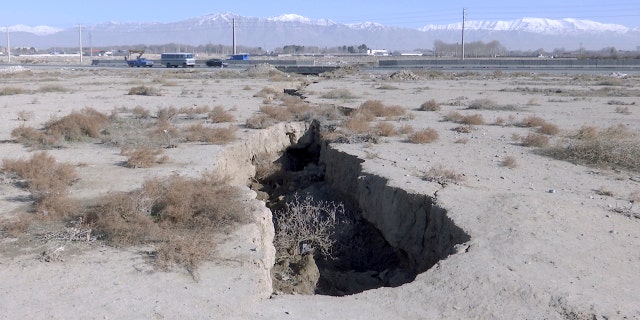 Rain and snow are critical when using aquifers, because the precipitation recharges the land and thus, the water available.
"Surface soil contains water and air. When you pump water from under the ground surface, you cause some empty space to be formed in the soil," Arabi told The Associated Press.
However, when there is no water on the surface, it literally compacts the soil itself, forming sinkholes. "Gradually, the pressure from above causes the soil particles to stick together and this leads to sinking of the ground and formation of cracks," Arabi continued.
ISRAEL, IN A RARE MOVE, ANNOUNCES ATTACKS ON IRANIAN TARGETS IN SYRIA, DELIVERS WARNING
The annual sinkage of nearly 10 inches is considered a crisis by environmental activists, and it's impacting some of Tehran's most vital infrastructure. German scientists estimate that land under the airport is sinking by 1.9 inches per year. Tehran's oil refinery, a key highway, automobile manufacturing plants and railroads also all sit on sinking ground, according to Ali Beitollahi, a Ministry of Roads and Transportation official.
To rectify the situation - large structural changes will have to take place in the way Iran continues to function and develop.
CLICK HERE TO GET THE FOX NEWS APP
"We need to shift our development model so that it relies less on water and soil," Iranian environmental activist Mohammad Darvish said. "If we don't act quickly to stop the subsidence, it can spread to other areas."
The Associated Press continued to the reporting of this story.