Teenage Palestinian protester sentenced to 8 months, claims 'no justice' after ruling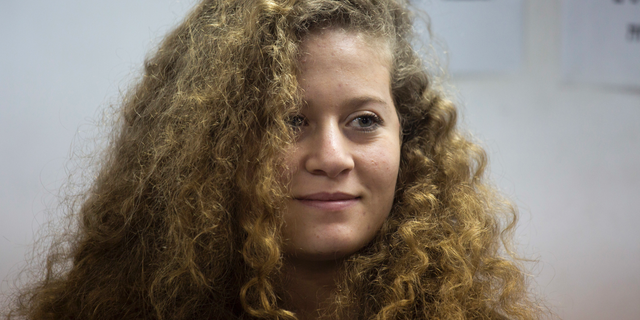 A Palestinian teenager was sentenced on Wednesday to eight months in prison after a video surfaced of her kicking and slapping a pair of Israeli soldiers outside her West Bank home.
Ahed Tamimi, 17, reached a plea deal that included an eight-month sentence and a fine of $1,400, according to her lawyer, Gaby Lasky.
Despite reaching an agreement, Tamimi told reporters in court that there is "no justice under occupation and we are in an illegal court."
She was originally facing assault and incitement charges that could have left her behind bars for years. Instead, she is expected to be home by summer.
Tamimi was arrested in December after a video showed her accosting Israeli soldiers outside her home after her family said she became upset when her 15-year-old cousin was seriously wounded in clashes with Israeli troops.
The girl's father visited her on Monday, before news of her sentencing came out.
He said she was in good spirits and that she spends her time doing school work and reading.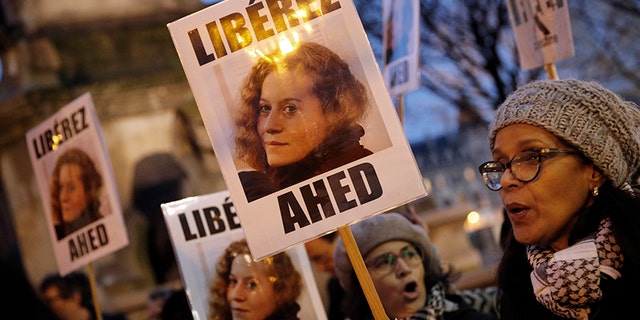 Palestinians have praised Tamimi's fight, calling her a hero. But in Israel she is seen as a threat to the country's military deterrence.
Her mother was also arrested at the time and charged with incitement. The judge has yet to rule on her case.
The Associated Press contributed to this report.