Teen Killed In Oregon School Shooting Was 'Down-To-Earth,' Quiet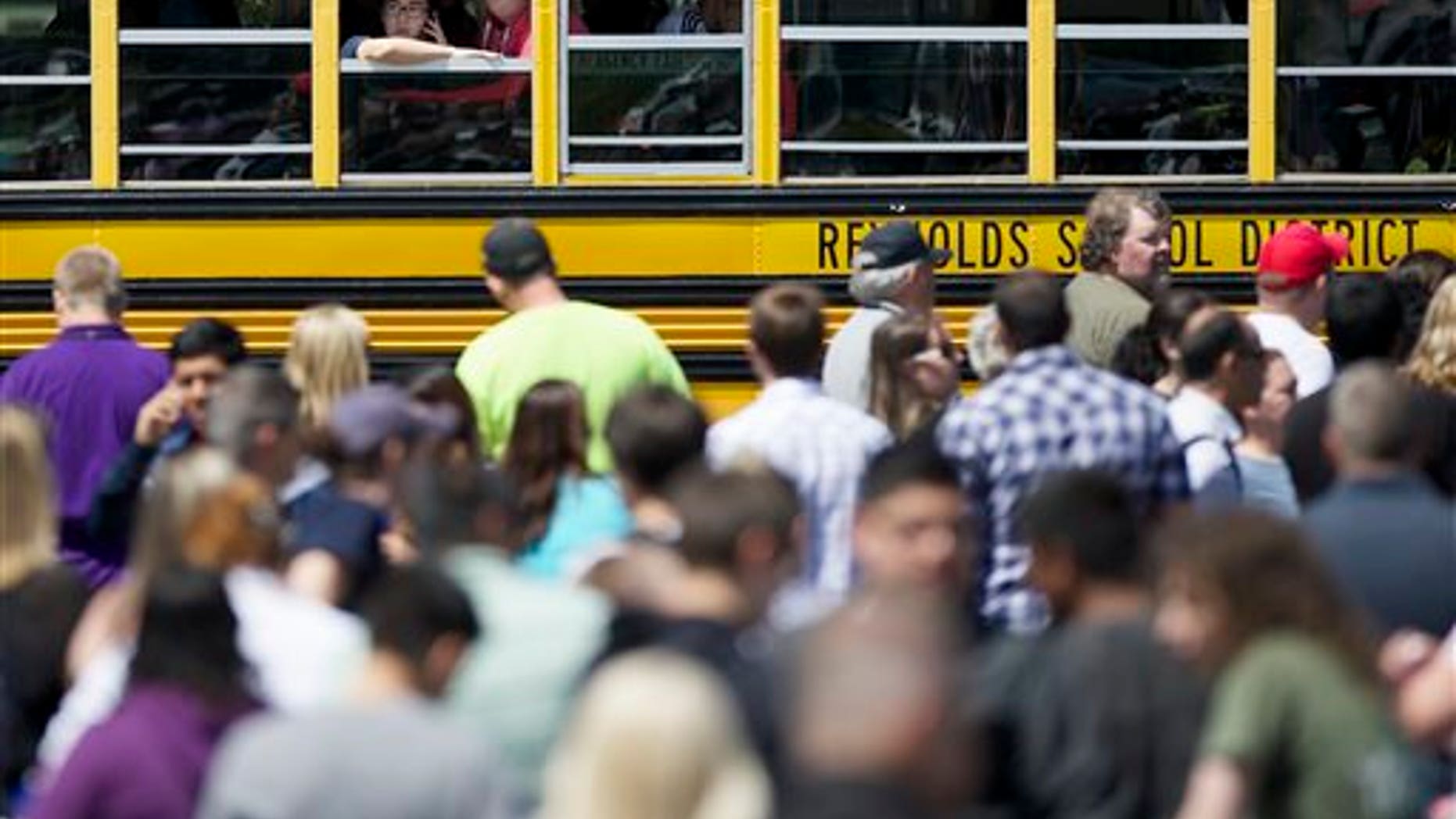 Just hours before he was gunned down at his school in Troutdale, Oregon, 14-year-old Emilio Hoffman sent out a tweet suggesting the most difficult thing he'd face that day was a test.
"lets just end school with a bunch of stressful test... yay..," he said on Twitter.
Little did Hoffman know that hours later he'd be staring down the barrel of a gun.
Hoffman was killed Tuesday morning at Reynolds High School after a fellow student opened fire in the school, killing the teen and wounding a teacher. Hoffman had been in the boys locker room when he was shot. The shooter was later found dead in a separate bathroom. Police didn't release many details of the shooting, but said he used a rifle.
Emilio was a midfielder on the school's junior varsity soccer team, according to the Oregonian. He was expected to try out for the varsity team in the next school year as well.
"He just seemed to be a nice, quiet young man that got on with life. He was one of those kids, you know?" Reynolds boys' soccer coach Allan Berry told the Oregonian.
One of Emilio's cousins, Alex Soriano, 20, told the newspaper that he was taken aback when he kept seeing #RIPEmilioHoffman on his Twitter feed. He didn't know what to make of it.
"I was confused and I just blurred it out. My mom heard me. She came over and saw it. And then she dropped to her knees."
Students at the school were raising money to help cover the costs of Emilio's funeral. They also plan to hold a vigil and school officials plan to have a moment of silence for Emilio during Thursday's funeral.
In the aftermath, the governor called the violence senseless, the Troutdale mayor praised the police response, and the school district superintendent said she had once hoped she could get through her career without a school shooting.
Hoffman was the only teenage boy in his family, said Savannah Venegas, who dated him a year ago, "so (his mother) was very protective of him."
"He was such a good kid, a quiet kid," Venegas said. "He didn't stir up trouble. Just a down-to-earth guy."
Perhaps no school district better reflects the changing face of Oregon than the one in Troutdale. This was not a shooting at a school in the posh suburbs or the inner city. Reynolds High School is harder to categorize.
The school draws from a diverse group, including far-east residents of Portland and agricultural families from the Columbia Gorge.
"This is a tragedy that affects our whole community," Troutdale Police Chief Scott Anderson said. "This is not supposed to happen in any school, or to any child."
The Associated Press contributed to this report.
Follow us on twitter.com/foxnewslatino
Like us at facebook.com/foxnewslatino