Teen hit by Turkish police dies after 9-month coma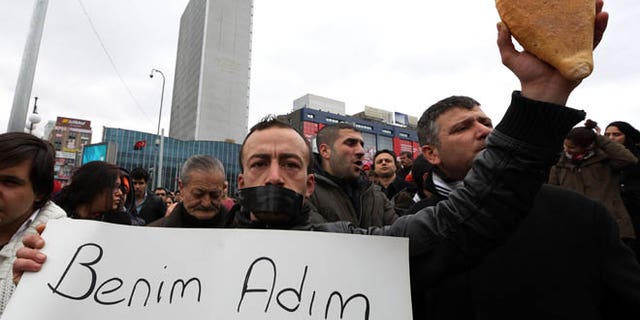 ISTANBUL – A Turkish teenager who had been in a coma since being hit in the head by a police tear-gas canister during last summer's anti-government protests died Tuesday, his family said.
Berkin Elvan's death in an Istanbul hospital, nine months after he lost consciousness, looked likely to spark a new round of protests in Turkey.
Within hours of the 15-year-old's death, thousands of students began marching along a main road in central Ankara, the capital, to be confronted by police water cannons. Students also staged sit-down protests in Turkey's largest city, Istanbul, and in the Aegean port city of Izmir.
Outside the hospital itself, protesters holding a vigil threw stones at police vehicles, and officers responded with tear gas.
His family said Berkin, who turned 15 in January, was on his way to a shop to buy bread when he was caught up in a street protest. Several police officers were questioned about Berkin's head injury but none has been charged.
His death raised the number of fatalities from last summer's protests to at least eight, including a police officer.
The anti-government demonstrations started out as a small, local protest against government plans to turn a central Istanbul park into a shopping mall. After police used force against those protesters May 31, protests spread nationwide as demonstrators denounced Prime Minister Recep Tayyip Erdogan's increasingly authoritarian style and demanded greater democratic freedom.
Police say 3 million people demonstrated from May to September, during which human rights groups estimate around 8,000 people were injured. Many were struck at close range by gas canisters.
A New York-based pressure group, Human Rights Watch, said Turkey needed to deliver justice to Berkin's family by imprisoning the police officers responsible.
Emma Sinclair-Webb, senior Turkey researcher at Human Rights Watch, said Berkin "has become a symbol of Turkey's record of police violence and lack of accountability."