Teen gunned down outside Chicago Catholic church during Sunday Mass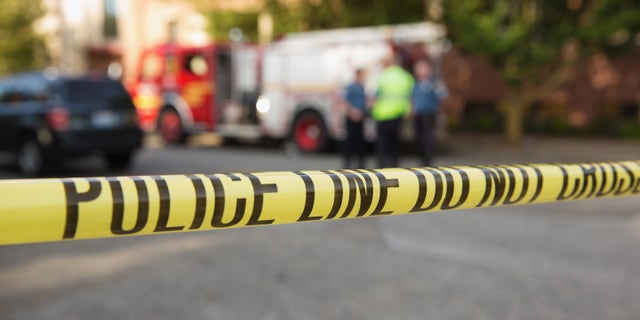 NEWYou can now listen to Fox News articles!
A teenager was shot dozens of times with what Chicago police are describing as a "high-capacity assault rifle" outside a Catholic church where a Spanish-language mass was concluding on Sunday.
The 17-year-old was walking in the city's Back of the Yards neighborhood when a light-colored Saturn slowed down next to him. Somebody shot at him dozens of times from the vehicle with an assault rifle, possibly an AK-47, according to the Chicago Tribune.
"It's certainly unusual," Chicago Police Department spokesperson Anthony Guglielmi told the paper. "This is not the typical weapon used in a lot of shootings."
Salvador Suarez was declared dead at the scene, according to the Cook County medical examiner's office.
Parishioners did hear the gunshots, according to ABC News, but police say the church was not a target.
The killing, which is believed to have been gang-related, was part of a violent Father's Day weekend in the Windy City in which 13 people were killed and 41 others injured by gunfire, including a 3-year-old boy who was shot while in a car seat. He was rushed to a hospital where he remains in critical condition, according to the Tribune.
Mass-goers expressed their dismay that a shooting took place 20 feet from the entrance to the church.
"It's in front of a church for God's sake," Sharon Bolsega, who identified herself as a friend of the victim, told local reporters. "I mean when does it stop? I mean, how do we get help with this? What do we do?"
"There's literally dozens of shell casings on the street," Eugene Roy, the chief of detectives, told reporters. "This is indicative of the level of violence we see on a daily basis."
Chicago's south and west sides have been plagued by gang violence for years. There were 66 homicides in May, bringing the total of gun-related deaths in 2016 close to 300.
The city is on pace to easily surpass last year's homicide total of just under 500 and the 500 homicides it saw in 2012.
The Associated Press contributed to this report.