Teacher jailed for abduction, sex with pupil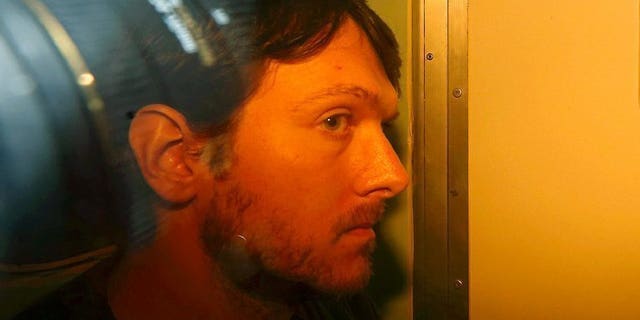 LONDON (AFP) – A British teacher was on Friday sentenced to five years and six months in jail for having sex with a 15-year-old pupil and running off with her to France, sparking an international manhunt.
Jeremy Forrest, a married 30-year-old maths teacher, was convicted on Thursday of abducting the girl, and on Friday pleaded guilty to five further counts of sexual activity with a child.
He was not originally charged with sex offences for legal reasons linked to his extradition from France, but he admitted the new charges when they were put to him at Lewes Crown Court in southeast England.
Judge Michael Lawson, sentencing Forrest to four and a half years for the charges of sexual activity with a child and one year for the abduction charge, told him his behaviour had inflicted great damage.
He said: "Your behaviour in this period has been motivated by self-interest and has hurt and damaged many people -- her family, your family, staff and pupils at the school and respect for teachers everywhere.
"It has damaged you too but that was something you were prepared to risk. You now have to pay that price."
The judge added: "It was your duty as a teacher to stop her infatuation, not to fuel it.
"Your research into what might happen to you if you were caught is proof of the deliberate nature of your behaviour."
When Forrest was convicted of abduction on Thursday after a two-week trial, he had told the girl "I love you" as he was led from the court.
The teenager, who cannot be named for legal reasons, burst into tears and told him: "I'm sorry."
The British press reported on Friday that the girl, who is now 16, has vowed to wait for Forrest to serve his sentence so they can resume their relationship.
Prosecutors had labelled him a paedophile who had groomed a vulnerable girl, first kissing her when she was 14. They said he "grossly abused" the trust placed in him as her teacher.
The court heard that Forrest, a keen musician, confessed to the girl that he was unhappy in his marriage and poured out his feelings in angst-ridden Twitter messages.
The couple sent explicit images to each other's mobile phones and soon began a sexual relationship. She said in evidence she had encouraged the affair.
They had sex in his car, in hotel rooms and at the marital home when his wife was away visiting her parents.
Prosecutors said Forrest was fully aware of the implications as he had searched on the Internet for the legal punishment for having sex with a minor.
In September last year, police visited the girl's home after receiving a tip-off that the teacher and his pupil were exchanging text messages.
The following day they fled to France, catching a ferry to the northern port of Calais. She travelled on a passport belonging to Forrest's wife.
The schoolgirl said she had gone willingly when they realised their affair was about to be exposed.
She said he had taken her because he was afraid she would commit suicide, but she was under age at the time -- the age of sexual consent in Britain is 16.
British authorities alerted police forces abroad of their disappearance.
During a week on the run, the couple dyed their hair, compiled false CVs and Forrest tried to get work as a barman in the southwest French city of Bordeaux.
But the owner of an English bar recognised them from media reports and contacted police, who arrested Forrest.
The girl's family said in a statement on Thursday that the past nine months had been "like living out your worst nightmare".
Her mother, who also cannot be named, said she had failed her daughter. She said: "Someone got my child and I never saw it coming or saw it while it was happening."